Shopping Basket
Your Basket is Empty
There was an error with PayPal
Click here to try again
Thank you for your business!
You should receive an order confirmation from Paypal shortly.
Exit Shopping Basket
Good Morning Grace and Mercy
"Edify, Encourage, and Comfort Me"
| | |
| --- | --- |
| Posted on 5 May, 2012 at 14:06 | |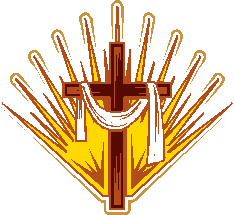 We are about to embark upon another annual Sunday in the Christian community where by we commemorate the "Resurrection of Jesus Christ", also known to most as Easter.
I began to ponder upon what commemorating the "Resurrection of Jesus Christ" really meant to me.  First, I began to ponder upon how our heavenly Father did something as a parent that no human parent could do, and that is John 3:16, For God so loved the world that He gave His only begotten son that whom ever believed in Him shall not perish but have everlasting life.  John 15:13, Greater love has no man than this, that a man lay down his life for his friends.  Yes, those that believe in Him are not only consider sons and daughters of God, but He calls us His friends. 
I further began to ponder upon how He (Jesus) who knew no sin became sin for us and took upon himself the sins of the whole world; this included the sins of the world in His time here on the earth, the sins of those that died before Him, and the sins that would be committed by us in this present time and all sins of the future world committed by those to come.
Jesus himself became the propitiation for ours sins, our mediator between God and man to restore the broken relationship between God and man that sin caused by the first man Adam that permeated through all mankind.  He became the blood atonement for our sins. Taking upon himself every sin of the world, paying the wages of sin through His death for all the world so that whosoever believed in Him may live again, that we may receive the free gift of SALVATION of God which is eternal life by grace through faith in Christ Jesus; not by any works  on our part that none shall boast, but it is the gift of God. Even for those who hated him, persecuted Him, lied on Him, and moreover, those that crucified Him. There is no greater love for another than this… Agape love.
Before Christ, there were no atonement for sin, only an animal blood sacrifice for sin, a death and blood shed of an animal that could only cover the sins of man, adhering to the law that the wages of sin is death; something had to die in place of sin, an animal sacrifice did not and could not atone for men sins only cover.  But God, through the "Blood Sacrificial Death" of His only begotten son Jesus the Christ, we are no longer under the curse of the law (commandments) which is eternal death (hell), but rather, under the law of the Spirit of eternal life, the grace of God.  But we are not to use this grace as a cloak to sin.  For the letter (law) kills, but the Spirit gives life (2 Corin. 3:16). 
In knowing this, there is no sin that we can commit that God will not forgive us for; a murderer, robber, lier, idolatrous etc.; yes, without a doubt, we will have consequences for these sins committed in this earthly realm of laws, rightly so, but when we have a contrite and broken spirit, repent with a sincere heart, God will forgive us of our sins and remember them no more.  It is only because of the blood sacrifice of Christ that we may be granted repentance and be freed from eternal damnation. While man may never forget or forgive us of our offenses in this life time, when this life is over, what will only matter is having our sins forgiving by God.  God is the final judge and rewarder of our deeds here in the earth and He is the gate keeper and creator of life, heaven and earth.
It is because Jesus has paid the full cost of our sins through His crucification that we do not have to be bound by sin, guilt and shame of the past and/or the present.  You can live again through every heartache, every pain, every disappointment, every sickness, every disease, every test, every trial, every opposition, every persecution, every scandal and slander, every lie and etc. Because He (Jesus) lives, we can be loose from the bondage and shackles of fear and sin, Praise God!!!, we can live again, a life without condemnation because of God's written word –
Romans 8:1-4, Therefore,there is now no condemnation for those who are in Christ Jesus, 2because through Christ Jesus the law of the Spirit of life set me free from the law of sin and death. 3For what the law was powerless to do in that it was weakened by the sinful nature,  God did by sending his own Son in the likeness of sinful man to be a sin offering.  And so he condemned sin in sinful man, 4in order that the righteous requirements of the law might be fully met in us, who do not live according to the sinful nature but according to the Spirit. (NIV)
You can be free from from the stronghold of sin, shame, guilt, and fear. Now is the time to repent and come out of your corner sack of despair, come out of the grave clothes of shame, guilt, fear, rejection, unforgiveness, envy, jealousy, hate and whatever else that has you bound hindering you from the true liberty that can only be found in Christ Jesus… loose yourself from whatever that has you bound because through Christ Jesus the law of the Spirit of life has already set you free from the law of sin and death.  You were paid for and bought with a price so that you can be free and live again because… JESUS lives.  RISE UP AND SHINE FOR YOUR LIGHT HAS COME!!!  Be ye transformed by the renewing of your mind.  Jesus rose from his death, he ha risen, he has resurrected so that we can be resurrected also from whatever has us bound; therefore, we can face today and tomorrow in all it's challenges and oppositions  in knowing that life is worth living because He (Jesus) lives.
Our heavenly father will not allow for any grave trouble to overtake those who put their trust in Him, regardless of what struggles you may be facing right now, He (God) has not forgotten about you. He has your name engraved in the palm of His hand. Trust Him and Love Him with all your might, with all your heart, with all your mind and with all your spirit. He will see you through if you faint not.
YOU CAN RISE FROM DESPAIR TO HOPE BECAUSE JESUS LIVES… HE HAS TAKEN OUR PLACE OF ETERNAL PUNISHMENT OF DEATH FOR OUR SINS BY DYING A SINNER'S DEATH ON THE CROSS AT CLAVER Y – HE (JESUS) THAT KNEW NO SIN, BUT HE HIMSELF BECAME SIN FOR YOU AND ME.
He became every sin that was ever committed by man and that would ever be committed by man (past, present and future; every sin, sickness and diseases of the world, he bore all upon himself that you and I may be set free…. that we may live again.. free indeed in CHRIST JESUS!!!
Categories: April 2012
/