Shopping Basket
Your Basket is Empty
There was an error with PayPal
Click here to try again
Thank you for your business!
You should receive an order confirmation from Paypal shortly.
Exit Shopping Basket
Good Morning Grace and Mercy
"Edify, Encourage, and Comfort Me"
| | |
| --- | --- |
| Posted on 18 April, 2012 at 8:56 | |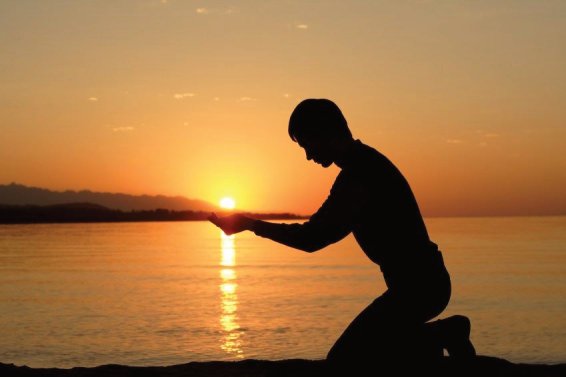 We all desire to be satisfied in life.  A constant state of mind of being content in all things; in our relationships, with our jobs, and in our successes in life. However, in our daily living, we will at some point and time encounter situations that challenge our state of mind of contentment.
The dictionary defines satisfied as:
1.  content somebody: to do or offerenough to make somebody feel pleased or content;
2. fulfill need: to  fulfill a need or gratify deire; and 
3. meet condition: to achieve or be of sufficient standard to meet a requirement or condition.
In life, at some point, we all will experience one or more of these emotions: grief, frustration, disappointment, disagreements, betrayal and etc., as we desperately seek and desire to be content… satisfied in all areas of our lives. When we experience life altering situations, our emotions, undoubtedly, will fluctuate.  So therefore, is it at all possible to be at a state of contentment in life, seeing as though our experiences of life fuels our emotions?  The answer is an astounding yes.
I have discovered that if we totally depend upon our senses through our life experiences, that is, what we see, hear and feel for fulfillment in life we will never reach a constant state of satisfaction.  In contrast, we cannot look to things on the outside to bring us complete fulfillment in life. These earthly things are subject to change and dissapointment us at any given time.
The one and only sure thing that will never change, and will keep you in a state of mind of contentment is the love of Christ.  He is the same yesterday, today and forevermore. Heaven and earth will pass away, but His Word – His promises shalll stand forever.
As human beings, we tend to look at people, places and things to bring us contentment - complete satisfaction.  Most of us, when we get a little blue, we may decide to go shopping, be around friends,and/or  get involved in activities, all of these are good and will bring you a minimum level of satisfaction; it's better than sitting around the house feeling blue in isolation indulging in overnight pity parties; however, these things will not completely satisfy you because your emotions, your level of satisfaction is now co-dependent upon these things.  Theses things are a temporary fix - temporary therapy. These people, places and things are subject to change and dissapointment you and will not always be available to reach out to and/or indulge in at your time of need.
For the word of God is living and active. Sharper than any double-edged sword, it penetrates even to dividing soul and spirit, joints and marrow; it judges the thoughts and attitudes of the heart (Hebrews 4:12).  Through the Word of God, in all its truths, when we face life altering situations, riding on the roller-coaster of our emotions, we can maintain a state of mind of contentment and maintain fulfillment and satisfaction through believing on the promises of God through faith.  It is when we put our complete faith and trust in the Word of God, regardless of what we experience in life, we can have peace, joy fulfillment, contentment and satisfaction in all things through faith and trust in Christ Jesus.
I personally have been through some heart wrenching, life altering situations that bought me to my knees in prayer in tears, but only by the grace and mercy of God, believing and trusting in His Word through faith and in His Strength, I became a VICTOR and not a VICTIM!!!
The Apostle Paul has given us His secret in maintaining this state of contentment through the struggles and trials of life:
Philippians4:12-13, I know both how to be abased, and I know how to abound: everywhere and in all things. I am instructed both to be full and to be hungry, both to aboundand to suffer need. I can do all things through Christ who strengthens me. (KJV)
Philippians4:12-13, I know what it is to be in need, and I know what it is to have plenty. I have learned the secret of being content in any and every situation, whether well fed or hungry, whether living in plenty or in want. I can do everything through him who gives me strength. (NIV)
The Apostle Paul has given us the secret, the key of being and staying content; it is through not leaning on our own strength, but leaning on the strength of God, which is found in His living Word.  For the Word of God is life, it's powerful, and sharper than any two edge sword transfroming the heart, mind and soul of man reflecting the image of Christ Jesus.  
Believe and trust in Him (God) and you will be able to navigate through life's ups and downs with a state of mind of contentment and omplete satisfaction with joy strengthen by the power of His glorious might in your inner man.
Categories: April 2012
/