Shopping Basket
Your Basket is Empty
There was an error with PayPal
Click here to try again
Thank you for your business!
You should receive an order confirmation from Paypal shortly.
Exit Shopping Basket
Good Morning Grace and Mercy
"Edify, Encourage, and Comfort Me"
| | |
| --- | --- |
| Posted on 15 March, 2012 at 13:52 | |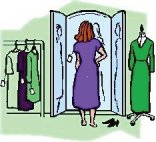 Some of us are feeling defeated in running the race of faith. Many are weary and has just simply given up and has thrown in the towel.  Why is this?  I have come to this conclusion: we are fighting  people, which is the manifestation of the spiritual war that's taking place in the atmosphere (spiritual realm). 
Most of us are solely fighting against people whom we can see and those who are in high authority. Yes, in some cases they are being wickedly influenced by demonic spirits to cause friction, confusion and opposition in the lives of the saints, and ultimately to attempt to destroy the kingdom of light. 
We, as saints, must also check ourselves and make sure that we are not dealing with consequences from our past or present actions and/or decisions, and if so, REPENT, REPENT AND REPENT!!!
Ephesians 6:12, For we wrestle not against flesh and blood, but against principalities, against powers, against the rulers of the darkness of this world, against spiritual wickedness in high places.
In our life's struggles, with the business, noise and distractions that comes with it, many of us have  forgotten Ephesians 6:12 teachings on whom we are really fighting, the true culprit, which is SATAN.
The "Word of God" not only teaches us who we are fighting,  but how we ought to fight and the most effective weapons we must use to win this fight of faith:
Ephesians 6:13-17, Wherefore take unto you the whole armor of God, that ye may be able to withstand in the evil day, and having done all, to stand. Stand therefore, having your loins girt about with truth, and having on the breastplate of righteousness;  And your feet shod with the preparation of the gospel of peace;  Above all, taking the shield of faith, wherewith ye shall be able to quench all the fiery darts of the wicked.  And take the helmet of salvation, and the sword of the Spirit, which is the WORD OF GOD.
We go about our daily lives making sure we have all that we need as we head out the door to begin our day of work and/or other activities i.e. apparel (making sure our outfits are well put together), we double check to make sure we have our house and car keys, lunch, cash, credit cards, a novel to read on the bus/train, etc. Moreover, as we hurriedly begin our day, we often forget the most important thing to put on… more important than material clothing... "THE WHOLE ARMOR OF GOD." For the things which are seen are temporal and the things which are not seen are eternal. 
What seems to be the most important to us, because we can physically see these things, are the least important; as a result, we forget to examine ourselves daily to make sure that we have properly "PUT ON THE WHOLE ARMOR OF GOD" which is the Saints Weapons of Mass Destruction to the kingdom of darkness.
We must take time for prayer in the morning before we begin our day, not only for ourselves and our immediate family, but for others, even our enemies?  We must not rush about our day and say a few thank you Jesus' in our mind and continue on in the day professing God is Good?
Ephesians 6:18, Praying always with all prayer and supplication in the Spirit, and watching there unto with all perseverance and supplication for all saints.
Praying in the Spirit is criticle in the life of the believer.  For the bible declares that we don't always know what to pray for, therefore, God has given us His Holy Spirit with the gift of speaking in tongues to intercede on our behalf… this is the perfect prayer.  If you don't have this gift, and you are a believer and desire it, than ask God for it, He will give it to you.
Romans 8:26, Likewise the Spirit also helps our weakness: for we know not what we should pray for as we ought, but the Spirit himself makes intercession for us with groanings which cannot be uttered.
Let us remember to always daily examine ourselves to ensure that we have on the "WHOLE ARMOR OF GOD" to continue to effectively run this race of faith.
The devil is real and his imps are at work daily to assist him to steal, kill and destroy the lives of the saints. The bible declares that the devil goes about like a roaring lion seeking whom he may devour. But Jesus came that we may have life and life more abundantly!!!
Categories: March 2012
/