Shopping Basket
Your Basket is Empty
There was an error with PayPal
Click here to try again
Thank you for your business!
You should receive an order confirmation from Paypal shortly.
Exit Shopping Basket
Good Morning Grace and Mercy
"Edify, Encourage, and Comfort Me"
| | |
| --- | --- |
| Posted on 21 January, 2012 at 17:44 | |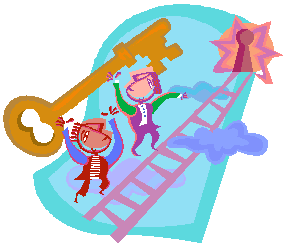 Ecclesiastes 9:11,  I have seen something else under the sun: The race is not to the swift or the battle to the strong, nor does food come to the wise or wealth to the brilliant or favor to the learned; but time and chance happen to them all.
I am reminded of two years ago when I had a desire to buy a home.  I met this Christian real estate agent through a friend.  I can recall giving her all the reasons why I could not purchase a home at that time and she gave me all the reasons why, at that time, was a good time to be in the market for purchasing a home.
I will forever remember this scripture she shared with me: Ecclesiastes 9:11… "time and chance happen to them all."
I began to meditate on that scripture, in it's entirety and received revelation with a clearer understanding of the word chance.  One may look at the word chance and think luck or something that just happened.  I searched for the meaning of the word chance and discover this: Chance - opportunity or opportune time: an opportunity or a set of circumstances that makes it possible for something to happen.
How many times in life have you been presented with "time and chance" (opportunities) to make something happen and through not recognizing the set time and/or believe that it's possible for you because you felt you lacked something, was not qualified, and/or not fully prepared and that spirit of fear and lack of faith took over and you missed your "time and chance."  The scripture says that "the race is not to the swift or the battle to the strong, nor does food come to the wise or wealth to the brilliant or favor to the learned; but time and chance happen to them all."
In hind sight, I have truly missed many "time and chances" (opportunities) to pursue and achieve my desired goals.  The truth of the matter is that the spirit of fear and lack of faith had put on disguises and creped in and took control.
For God does not give us the spirit of fear, but of power and of love and of a sound mind. All thoughts are not from God and all thoughts are not your own.  The father of lies can and will plant thoughts in your mind that are contrary to the "Word of God."
It is so important to recognize the spirit of fear when it is in operation and stop it from taking root.  Scripture tells us how in 2 Corinthians 10:5, "Casting down imaginations, and every high thing that exalteth itself against the knowledge of God, and bringing into captivity every thought to the obedience of Christ." 
Every one of our thoughts that are not lined up with the "Word of God" we are to cast it down by immediately replacing it with the "Word of God." This can only be achieved by reading, studying and meditating on God's word. 
Our lack of personal achievements and spiritual growth in life is a direct result of not personally making preparation for the "time and chances" that are presented to us, and not exercising our faith and taking hold of it.
Circumstances, struggles and people in life are not to be blamed, although we all have or will be faced with opposition from time-to-time.  Some individuals have the tendency to blame others in life for their own lack of accomplishments and/or achievements.  It is what we do… the actions and the decisions we make when we are confronted and presented with life's issues and oppositions.
Some issues of life and bad things that happened to us early on in life, we had no control over.  But we do not have to remain victims of any unpleasantness of life.  We are more than conquers through Him that loves us. There are many resources out there that can help us with our struggles. We must me prayerful, seek it out and we shall find it. 
Guilt and shame is a tactic that the enemy uses to keep us in bondage to hinder us from being made free of the guilt and shame  of our past and keep us from reaching our destiny to fulfill God's plan for our life.  God does not want any of His children to be weight down by the guilt and shame of their past.  He desires for us to me made whole... made free.  Whom the son sets free is free indeed.
He sent His son Jesus to bear it all for us.
It is of great value to have a mentor in your life; someone who has achieved what you are pursuing and because of their experiences, knowledge and wealth of information, they are capable of providing you with guidance, knowledge, wisdom and encouragement. Today, they have a more modern name for mentors; they are now called life coaches for spiritual and personal growth.
What I truly love about the Lord is that His mercies are new every morning.  He gives us a new opportunity every day that He breathes His breath of life into our body.  Therefore, by transforming our thinking by the "Word of God" and exercising our faith in His Word and utilizing our resources, we can began to understand the importance of acting on our faith to prepare us for "time and chance" (opportunities) and lay hold of our destiny. 
Today, God is saying, "For I know the plans I have for you," declares the LORD, "plans to prosper you and not to harm you, plans to give you hope and a future."
It's never too late to start over again.  There is always hope if you believe that all things are possible through Christ which strengthens you.
Categories: January 2012
/