Shopping Basket
Your Basket is Empty
There was an error with PayPal
Click here to try again
Thank you for your business!
You should receive an order confirmation from Paypal shortly.
Exit Shopping Basket
Good Morning Grace and Mercy
"Edify, Encourage, and Comfort Me"
| | |
| --- | --- |
| Posted on 27 August, 2011 at 16:29 | |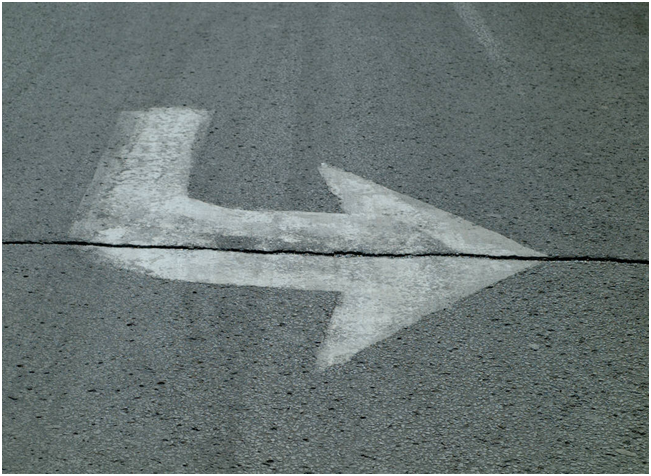 Romans 8:1-14,There
is
therefore now no condemnation to them which are in Christ Jesus, who walk not after the flesh, but after the Spirit.
2
For the law of the Spirit of life in Christ Jesus hath made me free from the law of sin and death.
3
For what the law could not do, in that it was weak through the flesh, God sending his own Son in the likeness of sinful flesh, and for sin, condemned sin in the flesh:
4
That the righteousness of the law might be fulfilled in us, who walk not after the flesh, but after the Spirit.
5
For they that are after the flesh do mind the things of the flesh; but they that are after the Spirit the things of the Spirit.
6
For to be carnally minded
is
death; but to be spiritually minded
is
life and peace.
7
Because the carnal mind
is
enmity against God: for it is not subject to the law of God, neither indeed can be.
8
So then they that are in the flesh cannot please God.
9
But ye are not in the flesh, but in the Spirit, if so be that the Spirit of God dwell in you. Now if a man have not the Spirit of Christ, he is none of his.
10
And if Christ
be
in you, the body
is
dead because of sin; but the Spirit
is
life because of righteousness.
11
But if the Spirit of him that raised up Jesus from the dead dwell in you, he that raised up Christ from the dead shall also quicken your mortal bodies by his Spirit that dwelleth in you.
12
Therefore, brethren, we are debtors, not to the flesh, to live after the flesh.
13
For if ye live after the flesh, ye shall die: but if ye through the Spirit do mortify the deeds of the body, ye shall live.
14
For as many as are led by the Spirit of God, they are the sons of God.
My thoughts: We as believers need to examine ourselves often. I was hearing these words in my spirit – are you in the zone?  I asked the Holy Spirit to give me revelation on what He was saying to me.  The following was reveled to me:
1a.) Love
2b.) Truth and Righteousness
3c.) Forgiveness
4d.) Faith
We cannot fully walk in faith and reap the benefits thereof without a heart of forgiveness which illuminates the truth in God's love; the Love of God which is shed abroad in our hearts by the Holy Ghost that gives us light unto God's truth and righteousness with a heart of forgiveness as we walk by faith.
a)   Luke 6:27-36,
27
But I tell you who hear me:
Love
your enemies, do good to those who hate you,
28
bless those who curse you, pray for those who mistreat you.
29
If someone strikes you on one cheek, turn to him the other also. If someone takes your cloak, do not stop him from taking your tunic.
30
Give to everyone who asks you, and if anyone takes what belongs to you, do not demand it back.
31
Do to others as you would have them do to you.
32
"If you
love
those who
love
you, what credit is that to you? Even 'sinners'
love
those who
love
them.
33
And if you do good to those who are good to you, what credit is that to you? Even 'sinners' do that.
34
And if you lend to those from whom you expect repayment, what credit is that to you? Even 'sinners' lend to 'sinners,' expecting to be repaid in full.
35
But
love
your enemies, do good to them, and lend to them without expecting to get anything back. Then your reward will be great, and you will be sons of the Most High, because he is kind to the ungrateful and wicked.
36
Be merciful, just as your Father is merciful.
b)    Psalms 85-10, Lovingkindness and truth have met together;
Righteousness and peace have kissed each other.
c)    Mathew 6:12, 14-15, And forgive us our sins, just as we have forgiven those who have sinned against us . . . If you forgive those who sin against you, your heavenly Father will forgive you.  But if you refuse to forgive others, your Father will not forgive your sins


d)    1 Peter 1:5-9, Who are kept by the power of God through faith unto salvation ready to be revealed in the last time. Wherein ye greatly rejoice , though now for a season, if need be , ye are in heaviness through manifold temptations:  That the trial of your faith, being much more precious than of gold that perisheth , though it be tried with fire, might be found unto praise and honour and glory at the appearing of Jesus Christ: Whom having not seen , ye love ; in whom, though now ye see him not, yet believing , ye rejoice with joy unspeakable and full of glory :  Receiving the end of your faith, even the salvation of your souls.
God's word admonishes us to examine ourselves. 2 Corin 13:5, Examine yourselves to see whether you are in the faith; test yourselves. Do you not realize that Christ Jesus is in you—unless, of course, you fail the test? 
How do we test ourselves?  We test ourselves by measuring our life style; that is, our speech, our thoughts, our actions etc. to God's Word. I believe when we all do this, we will find there are areas we  can make room for improvements.
After examining myself, I can honestly say, I have much work to do on me.  As the Holy Spirit of God works on me; I have a responsibility to work on myself as well.  For one, I cannot continue to do the same things the same way and expect to yield a change for the better; nor live life precariously concerning the things of God.  Readers, I'm telling the truth to make myself free.  I'm very familiar with the saying "tell the truth and shame the devil," but the devil is already shamed to all eternity.  My saying is "tell the truth and free yourself - from all bondages, deceit and sin in my life; it glorifies God to be truthful to ourselves.  We cannot grow in the things of God if we are not truthful first to ourselves.  None of us has arrived yet. In regardless of the titles and positions and gifts of God we may be operating in.  Therefore, as I'm being renewed day-by-day, I am reminded that - thereis therefore "NOW NO CONDEMNATION"  to them which are in Christ Jesus, who walk not after the flesh, but after the Spirit.
Prayer: Heavenly Father, in your son Jesus name, I come boldly to your throne of grace in hopes of obtaining mercy and finding grace in my time of need. Lord, I have falling short in many areas of your precepts and principals. I have sinned against you and you only God. Create in me a clean heart and renew within me a right spirit.  Examine my heart Oh Lord, and in all truth, help me to examine my own heart and cleanse me Lord of all unrighteousness.  Father, enlightened me by your Holy Spirit and give unto me knowledge with spiritual wisdom in all understanding in the revelation of your truths. The world is becoming increasingly troubled day-by-day, as the wicket becomes even more wicket because the love of many has grown waxed cold.  Strengthen me in my inner man by your Spirit and endow me with courage and boldness to walk by faith and not by sight;  and to NOT look on things that are seen, but to look on those things that are not seen – in the spiritual realm.  Increase my spiritual discernment to know that the weapons of my warfare are not carnal but mighty through you God to the pulling down of my strongholds and casting down my imaginations and every high thing that exhausts' itself against the knowledge of you God and empower me to bring into captivity all of my thoughts to the obedience of Christ Jesus; and being ready to punish disobedience when my obedience is fulfilled.  For it is your desire Lord that I prosper, be in health, even as my soul prospers. I pray God, that all are safe from the approaching hurricane. I pray that you will give us all good judgment and your divine protection as we experience these natural events.  And may men always, everywhere pray unto you and that daily souls are won unto you through the work of evangelism through your servants by your Spirit of love; and may we all daily seek ye first your Kingdom God and your righteousness that all these other things you promise us who believes may be added unto us.  In your son Jesus name, I pray, AMEN!!!
Now examine yourself and see what zone you are operating in – Spirit or Flesh (carnal thinking); it just very well may be that a positive change and/or detour need to be initiated on your part.  I'm constantly learning that God moves when we move.
Categories: August 2011
/