Shopping Basket
Your Basket is Empty
There was an error with PayPal
Click here to try again
Thank you for your business!
You should receive an order confirmation from Paypal shortly.
Exit Shopping Basket
Good Morning Grace and Mercy
"Edify, Encourage, and Comfort Me"
| | |
| --- | --- |
| Posted on 25 August, 2011 at 18:34 | |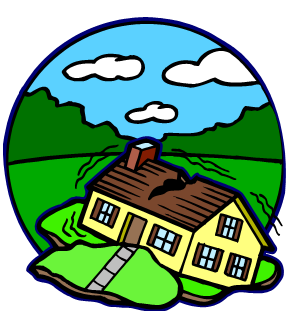 On August 23, 2011, the East Coast of the United States, practically the Washington, DC metropolitan area, experienced  something we have never experience before; at least, according to the scientist, we haven't experienced in the last century (100 Years).  We experienced a frightening, one minute effect of an earthquake. That one minute was pretty scary, especially for those of us who has never experienced one, before, me being one.
I had just finished studying Luke 10:19,I have given you authority to trample on snakes and scorpions and to overcome all the power of the enemy; nothing will harm you.
I had lain down to take a nap. I first heard a loud thump like someone was walking in my living room. I continue to try and sleep. Next, I felt my bed shake a little, I began to sit up and said to myself O.K. time to fight some demons.  Just as quick as that though was over the bed really started to shake.  I knew only one thing to do and that was to call on the name of Jesus.  I repeatedly said " In the name of Christ Jesus".  By the fourth time everything had ceased. I believe calling on the name of Jesus spared my life. A lot could have happened within that one minute.
When everything ceased, I got out of my bed and proceeded towards by front door only to fine my plant had turned over on the floor, food fell from on top of my refrigerator, cards and CD's  spread all across my living room floor.  I thought to myself, an airplane must have been flying pretty low. I ran upstairs to check on my neighbor; he wasn't home.  I went outside and asked my neighbors what happened, they didn't know.  I told them I called on the only name I know to call on and that is the name of Jesus. I heard from a gentleman walking down the street that some though the water tower exploded.  Well, I knew that wasn't so, because the streets would have been flooded for one.  Then I heard someone say they are talking about an earthquake on the radio. I went back in the house and turned on the television, and sure enough, they were talking about an earthquake.
I began praying for the safety of everyone; and then I realized, this is bible prophecy being fulfilled:
Mark 13:3-8, And as he sat upon the mount of Olives over against the temple, Peter and James and John and Andrew asked him privately, Tell us, when shall these things be? and what shall be the sign when all these things shall be fulfilled? And Jesus answering them began to say, Take heed lest any man deceive you: For many shall come in my name, saying, I am Christ; and shall deceive many. And when ye shall hear of wars and rumors of wars, be ye not troubled: for such things must needs be; but the end shall not be yet. For nation shall rise against nation, and kingdom against kingdom: and there shall be earthquakes in divers places, and there shall be famines and troubles: these are the beginnings of sorrows.
Why Jesus would mentioned earthquakes in divers (many) places; only because the world in the end times, very near to His return, will experience earthquakes in various places as never seen before. (pay attention to the signs)
We all have heard for years that Jesus' return is near. But we are nearer today than we ever had been before. As Jesus forewarned us all in His Word; these are the beginnings of sorrows.  It shall get worse. The only true comfort we all have is to abide under the secret place of the most high (psalms 91).  This mean to abide in the covenant of God's Word; making God our refuge and our fortress:
a.   My refuge- This is taking establishes a personal relationship with God; He  becomes a place of   comfort and His consolation helps ease in times of miseries and trials or misfortunes in life.
b.   My fortress- This is making God as our defense and protection against all kinds of evil things in life.
Psalms 18:10, The name of the LORD is a strong tower: the righteous runneth into it, and is safe.
We are living in dark days full of uncertainties if we place our hope and trust in the world systems and the present happenings of world events. Calamities and natural disasters, pestilences and violence of wicked and evil men are growing and flourishing in human society to attempt to make our picture of the future blurry and scary.
However, to the true believers, the blessing of God's security-His deliverance is guaranteed in life and in death. There is security, safety and satisfaction of God and His blessings upon our lives. However, these blessings are only to those who dwell in the secret place of the most High. This is God's preconditions of His blessings- to dwell in the secret place of the most High.
Have you accepted Christ in your life as your Lord and Savior? Or do you only call upon Him we you need Him?
Romans 10:9-10 is a simple prayer, in terms of length, of salvation.  Pray this prayer to accept Christ in your life today and find a local church for growth and support.
Romans 10:9-10, That if thou shalt confess with thy mouth the Lord Jesus, and shalt believe in thine heart that God hath raised him from the dead, thou shalt be saved.
For with the heart man believeth unto righteousness; and with the mouth confession is made unto salvation.
Prayer: Father God, in the name of your son Christ Jesus, I confess with my mouth that Jesus is Lord, and I believe in my heart that you, God, raised Jesus from the dead. Now come into my heart , wash away my sins, and fill me with your Holy Spirit. Amen!!!
At that moment, you are saved from eternal damnation. Your pass sins have been washed away.  Please find you a local church so that you may learn, be equipped and grow in the revelation knowledge of Christ Jesus.
Categories: August 2011
/