Shopping Basket
Your Basket is Empty
There was an error with PayPal
Click here to try again
Thank you for your business!
You should receive an order confirmation from Paypal shortly.
Exit Shopping Basket
Good Morning Grace and Mercy
"Edify, Encourage, and Comfort Me"
| | |
| --- | --- |
| Posted on 5 November, 2011 at 7:12 | |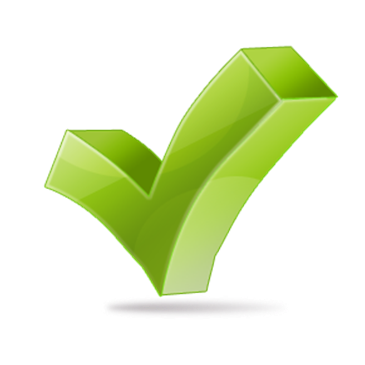 2 Corinthian 13:5,Examine yourselves to see whether you are in the faith; test yourselves. Do you not realize that Christ Jesus is in you--unless, of course, you fail the test?
In 2 Corinthian 13:5, the Apostle Paul admonishes the church of Corinthian to examine themselves because there were some irregularities and disorder among the body of Christ (church) in accordance with the "Word of God", the foundation of their faith.  They professed one thing and yet did another.
It is necessary and good for Christians to subject themselves to a spiritual examination to see if they are in the faith and for personal spiritual growth, often.  This is extremely critical in the lives of Christians. The life of a Christian is based and founded on the works of Christ, His life, death and resurrection power, by faith.
We examine our own hearts and lives, by a diligent comparison of our views, beliefs, thoughts, actions, and speech to the "Word of God."  A true examination can only be tested under the pressures, trials and opposition etc. in our daily lives.  We ought to be able, in all truth, to question our own souls to see if we are true Christians or deceiving ourselves.  Unless Christ is in us, by the indwelling of His Holy Spirit and the working power of His love outwardly, our faith is dead, and we have therefore, deceived ourselves.
Throughout the Holy Scriptures, the Apostles and early Christians were not in doubt of their faith nor the working power of the love of Christ working in them and through them:
"I know, says the Apostle Paul, whom I have believed, and am persuaded that He is able to keep that which I have committed to him (2 Timothy 1 :12), "We know, says John, speaking to the body of Christ, "that we have passed from death unto life;" (1 John 3:14); "We know that we are of the truth" (1 John 3:19); "We know that he abideth in us" (1 John 3:24); "We know that we dwell in Him" (1 John 4:13); " I know that my Redeemer lives, and that He shall stand in the latter day upon the earth (Job 19:25).
The early church (body of Christ) expressed their faith not only in speech, but also in deed.  While under severe trials, pressures, afflictions and opposition they remained committed to carrying out the gospel of hope - the gospel of eternal life in Christ Jesus without wavering.
A person desiring to plant a rose bush, first must obtain information on how to plant one i.e. instruction manuals, books etc. and then put to test what he has studied by going out in his/her yard and  labor by planting a rose bush. 
Likewise, we as Christian can never measure/examine our faith by just studying the "Word of God" alone (head knowledge) and through our profession, we must experience and endure trials and oppositions of life, as a good soldier, with faith, by exercising the "Word of God" while continuing in the work of Christ.
After examining yourselves, whatever area you discover that you have failed the test, know that God is there, through His Holy Spirit, to guide you in the right path and to help you overcome any obstacles and hindrances in your walk and faith in Christ Jesus.
Categories: November 2011
/