Shopping Basket
Your Basket is Empty
There was an error with PayPal
Click here to try again
Thank you for your business!
You should receive an order confirmation from Paypal shortly.
Exit Shopping Basket
Good Morning Grace and Mercy
"Edify, Encourage, and Comfort Me"
| | |
| --- | --- |
| Posted on 1 November, 2011 at 12:11 | |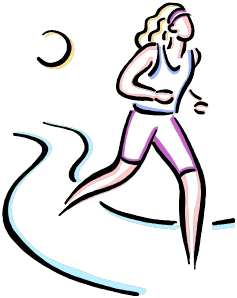 Proverbs 3:5-6,Trust in the LORD with all your heart and lean not on your own understanding; in all your ways acknowledge him, and he will make your paths straight. (NIV)
What are we to do "in the meantime" while we are in expectation for God to move in our situation on our behalf?  While we are in the middle of affliction, temptation, persecution and despair?
The psalmist tells us to "Trust in God."  Easy said than done… true.
In the meantime, while the bills are continually piling up, still at odds with our spouses and/or children, trouble on the job, health failing, no money in the bank… etc. in the meantime.
In the meantime… keep hoping, keep believing and keep trusting in the Word of God.  To trust is to believe, to believe is to act on faith.
In challenging times, instead of leaning on our own understanding of our situation, which often times, is a faulty understanding, this is why the psalmist admonishes us to  - lean not to our own understanding.  Why?  It is because, a part from Christ, the bible declares that the heart is naturally deceitful and desperately wicket.  We need to always be in a state of prayer.  Praying correctly, with the Words of God; learning how to listen to the voice of God… through the channels His Holy Spirit  also uses to answer our prayers.
But to know God is to know His Word and to be a doer of His Word as well as a hearer. It is difficult for some to hear the voice of God when going through life difficulties.  This is why it is so important not to isolate yourself during these times.
We need the comfort, encouragement and fellowship of immediate family, our Christian family and friends.  Although it is important to learn how to encourage ourselves as well, the Word of God declares in Proverbs 18:1, whoever isolates himself seeks his own desire; he breaks out against all sound judgment.
The bible declares that one can put a thousand to flight, and two can put two thousands to flight.  It is more strength and power in numbers with Christ being our front and rear guard and in the center of our endeavors.  There is strength and power in unity in Christ Jesus.
Even now, myself, I have to ever be so careful in recognizing the difference when I'm being tempted to fall into isolation from spending quiet time with God. For I too have slipped into isolation without even recognizing it.  This is a deceptive tacked from the deceiver, the father of lies, satan himself.  He desires to kill, steal and destroy, to divide and to conquer; to keep us from fulfilling the call of God in our lives.
Therefore, "in the meantime", whatever, you do don't isolate yourself; isolation can turn into a state of deep despair and depression.  Keep praying; keep seeking the face of God, always putting God in remembrance of His Word – His promises to you.
In the meantime, fellowship with one another, seek divine counsel, wisdom and strength to run this race of faith; this is needed to keep us moving forward in doing the things that we can and should be doing while depending and trusting upon God to do what we cannot do for ourselves.
God will see us through as a victor and not a victim!!!
Categories: November 2011
/