Shopping Basket
Your Basket is Empty
There was an error with PayPal
Click here to try again
Thank you for your business!
You should receive an order confirmation from Paypal shortly.
Exit Shopping Basket
Good Morning Grace and Mercy
"Edify, Encourage, and Comfort Me"
| | |
| --- | --- |
| Posted on 20 October, 2011 at 0:46 | |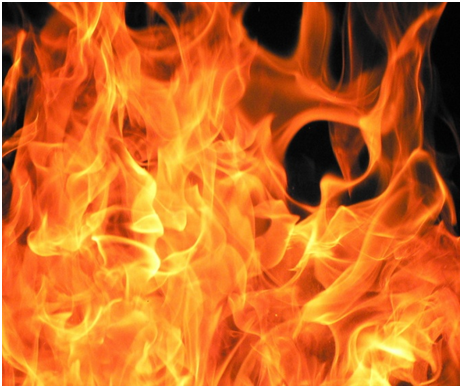 1 Peter 3:7, Blessed
be
the God and Father of our Lord Jesus Christ, which according to his abundant mercy hath begotten us again unto a lively hope by the resurrection of Jesus Christ from the dead,
4
To an inheritance incorruptible, and undefiled, and that fadeth not away, reserved in heaven for you,
5
Who are
kept by the power of God through faith unto salvation
ready to be revealed in the last time.
6
Wherein ye greatly rejoice, though now for a season, if need be, ye are in heaviness through manifold temptations:
7
That the trial of your faith, being much more precious than of gold that perisheth, though it be
tried with fire
, might be found unto praise and honor and glory at the appearing of Jesus Christ:
As Christians, our faith, the Word of God we profess. will be tested in the fiery furnace of affliction.  Why? Because as children of God our spirits are saved but our soul is constantly being renewed day-by-day.  As long as we are living in this falling and perverse generation we are subject to to fall prey to the negativity we see, hear and are surrounded by daily.  Therefore, we will always need to be refined and pruned from time-to-time.  Just as gold is refined in heat to remove the impurities so that the true beauty, color and value can be seen, so it is for the saints, the refiner's fire of affliction and humiliation shows us how much we are not in control, our shortcomings, our weaknesses and how much we need God's grace and mercy in our daily lives.
Why fire? Because it is only when we are under pressure we can truly see if we believe and live the word of faith that we confess.  How easy it is for anyone to proclaim the gospel of Jesus Christ when everything is going well,  but, add a little fire under the feet… and listen… are you hearing more words of faith or defeat?  Are you moving in faith or paralized by fear?  The fire allows us to see where we are in our faith; are we going to succumb to the affliction or are we going to trust in God?  Are we passing through the fire of affliction and suffering with fear of man or faith in God?  Are we fighting the good fight of faith with diligence or defeat? Are we practicing what we preach?
I became very fixated on the word pruning.  It led me to research why roses need pruning as I equate it to why believers need pruning:
Why roses need pruning:
·         Encourage new growth and bloom
·         Remove dead wood
·         Improve air circulation
·         Shape the plant
Why believers need pruning:
·         Encourage spiritual growth- to be a tree planted of God to bring forth good fruit
·         Remove areas of sin in our lives that so easily besets us
·         Improves our lives by removing sin and living a holy life
·         Reshape our lives to look more like Christ
The heat of the fire does hurt burning off impurities/sin, but it will not destroy us.  Just as gold and silver is refined in the refiners fire, when it reaches its set time, he brings it out of the fire, if there are traces of dross/impurities/imperfections he places it back in the fire again;  he may even need to increase the temperature and timing for a desired shape/purification.  When he is pleased he takes it out of the fire and places it on display; so it is with Christians, when we are in God's refining fire, understand that in our affliction and suffering God is there with us; He will never leave us nor forsake us.  When we become the mature transparent saints He desires us to be, He brings us out and causes us to come forth pure as gold willing and able to do His good pleasure as He created us to be.  If need be, we will be placed back into the fire, not to kill us but to refine us, purify us for the Glory of God – for His good work. 
Embrace the testing of your faith.  Hold on to the promises of God.  Depend not on your own strength, but the strength of God.  His strength is made perfect in weakness.  You shall come out pure as gold... better, stronger and wiser.
Categories: October 2011
/