Shopping Basket
Your Basket is Empty
There was an error with PayPal
Click here to try again
Thank you for your business!
You should receive an order confirmation from Paypal shortly.
Exit Shopping Basket
Good Morning Grace and Mercy
"Edify, Encourage, and Comfort Me"
| | |
| --- | --- |
| Posted on 15 August, 2011 at 9:13 | |
(This is one of my older posts, written on February 9, 2009)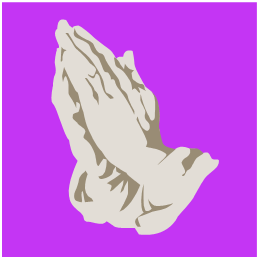 Why must I forgive? First, it is God's commandment that we forgive our debtors. As we stand in prayer asking God to forgive us, the model prayer in Mathew 6:12 teaches us to pray and ask God to forgive us our debts as we forgive our debtors. Hmmmm...
as we forgive our debtors
. So than asking God to forgive us is a two part petition to God with conditions. Meaning, God only forgives us
as we
forgive others who has offended us, hurt us, caused us harm, talked about us, lied on us, cheated on us, persecuted us, treated us unfairly, etc.
People's New Testament Commentary:
Forgive us our debts, as we forgive our debtors. Debts means moral obligations unfulfilled--our shortcomings, our sins. Let it be noted with emphasis that God is asked to forgive us as we forgive others. We ask, in other words, that he may mete out to us what we measure to others.
My Insight:
So, you may wonder if you have been harboring unforgiveness and have asked God to forgive you, and wondering, if in fact, you have been forgiven by God. The hard answer is NO. If you harbor unforgiveness and petition God for His forgiveness for your sins they are not forgiven. We may have a false sense of being forgiven by God for our sins while we hate our brother because we see God's grace and mercy poured out, operating in so many other areas of our lives. But the truth to this matter is... the unconditional love, the compassion, the goodness, the longsuffering (patience), the tendermercies of God towards us is what's sustaining us. The bible records in Lamentations 3:22-23, It is of the LORD's mercies that we are not consumed, because his compassions fail not. They are new every morning: great is thy faithfulness.

Oh how the Lord God has piety on us, Oh how He's patient/longsuffering towards us not willing any of us to perish in our sins giving us an opportunity every minute every day allowing us to breathe to repent of our sins and live a righteous life in Him. Under the old covenant the penalty of sin was death, but under the New Testament (Jesus) we are under grace. Oh what a mighty loving God He is. Where sin abounds, grace abounds much more. Yet, we are not to use grace as a cloak for sin. That means to continue in our sin banking on the grace and mercy of God to keep us.

However, we do sometimes, some of us may not want to admit it, but we do, well I do. There is a saying in the body of Christ, "tell the truth and shame the devil"... I say "tell the truth and free your self!" Praise God for His Grace and Mercy!

Now, I use to believe that as long as I have confessed to God my unforgivesness, how angry I may have been at an individual for what they did to me that I have forgiven my debtor. This is a far cry from the truth. While I may have confessed my unforgiveness to God and asked God to help me to forgive, this does not mean that I have forgiven them. Let me help you out here. As long as you have ill will (ungodly thoughts) towards a person who has offended you, and if every time you think about them and/or the event that caused you great distress, and it causes you emotional pain/turmoil, than you have not fully forgiven.

So, what must one do to truly forgive? It is a simple answer, but yet complex for many, and that is to love. That's it, we are commanded to love even our enemies. WOW! You may be saying "easy said than done Sis, you don't know what I've been through" True... but i do know that we cannot fulfill this love commandment within ourselves, because the bible says that know good thing dwells in the flesh, but with God... all things are possible. (Mathew 19:26)

1Peter 4:8, Above all, keep fervent in your love for one another, because love covers a multitude of sins.

The reason why we want to harbor unforgiveness is because it gives us a false sense of retribute, paying back our offenders for what they did to us.

This is a lie a deception from the father of lies satan. The reason satan wants you to hold onto that bitterness/unforgiveness is because it is poison to your soul. Jesus said the devil come to steal, kill and destroy. Satan wants to do just that to you. That's why satan makes unforgiveness "feel so good"... he wants you soul to be poisoned and separated from God and not receive all the promises and blessings of God.

FORGIVENESS DOES NOT SET THE OTHER PERSON FREE, IT SET YOU FREE FROM THE BONDAGE OF BITTERNESS.

Romans 12:19, Do not take revenge, dear friends, but leave room for God's wrath. For it is written, "Vengeance belongs to me. I will pay them back, declares the Lord." (ISV)

When we harbor unforgiveness we take revenge, we take action without the authority of God, we act as God; we leave no room for God to intervene on our behalf. We become disobedient to God.

Application to Forgive:
What I have discovered is that the more I fellowship with God, through prayer and studying His Word, the more I'm being purged, and molded into His image. I'm not there yet, but I see a change in me... more Godly love is flowing through me. Contrary to popular belief, I don't just pray on a thing one time, or cast my cares on God one time and forget about it... what's that saying "Let go and Let God"... It does not work effectively like that.

I've learned that I must commune with God on a daily basis on the cares of my life. When ever ungodly thoughts come into my mind, and they will; when ever satan brings accusations to my thoughts, (reminding me of the events and people that hurt me) because he will, I've learned that I must cast down those thoughts and imagination and pulling down those strongholds, not once in a while or when I feel like it, but every time they come into my mind, I've learned to quote 2Corin 10:3-6 For though we walk in the flesh, we do not war after the flesh: 4 (For the weapons of our warfare are not carnal, but mighty through God to the pulling down of strong holds;) 5 Casting down imaginations, and every high thing that exalted itself against the knowledge of God, and bringing into captivity every thought to the obedience of Christ; 6 And having in a readiness to revenge all disobedience, when your obedience is fulfilled.

The bible says God's Word is effective for whom ever believe. I must replace the ungodly thoughts with God's Word. I must PUSH myself. This is something I must do not God. He has given us a helper, His Holy Spirit that he promised us will lead us into all truth and righteousness. So we are not in this battle alone. We have a helper... the Holy Spirit of God dwelling down on the inside of us.

We must properly "Apply the Word of God" to our situation if we ever want to experience true deliverance. If not we will build up strongholds in our lives, (a wrong way of thinking and believing that's contrary to the Word of God that leads to a faulty way of living) and it will hinder our walk and relationship with God, our personal relationships with family and friends, even our careers, it blindly affects every area of our lives.. living an unbalanced life. We will never experience true deliverance and freedom in our lives if we do not learn how to properly "Apply the Word of God" in our lives and forgive.

We must learn to forgive. Harboring unforgiveness grieves the Holy Spirit of God whereby hindering the anointing of God to flow fully and freely in our lives. Unforgiveness hinders and stops the flow of the anointing through you. For God is love. And He can not operate through us freely with the spirit of unforgiveness ruling in our our hearts. We can't have two masters operating in our lives. We must serve one (God) the God of love and hate the other (satan/evil) spirit of unforgiveness. We must love what God loves and hate what God hates.

Pray the Word, Hear the Word, study the Word, be obedient to the Word, and apply the Word effectively to your life.

Mathew 6:15, "But if ye forgive not men their trespasses, neither will you Father forgive your trespasses."

Psalms 55:22, "Cast your burden on the LORD, and he shall sustain you: he shall never suffer the righteous to be moved."

1 Peter 5:7, Casting all your care upon him; for he careth for you.

James 5:16, Confess your faults one to another, and pray one for another, that ye may be healed. The effectual fervent prayer of a righteous man availeth much.

Amen and Amen!
Categories: August 2011
/