Shopping Cart
Your Cart is Empty
There was an error with PayPal
Click here to try again
Thank you for your business!
You should be receiving an order confirmation from Paypal shortly.
Exit Shopping Cart
Good Morning Grace and Mercy
"Edify, Encourage, and Comfort Me"
| | |
| --- | --- |
| Posted on 12 August, 2011 at 22:25 | |
I recently had a telephone conversation with one of my sisters, and expressed to her how I felt like I was in my 11th hour.  I said to her "but you know what, I feel like God has given me a second wind."  Under my current circumstances, I have an overwhelming feeling of peace... that peace of God that transcends-surpasses all understanding - that's guarding my heart and my mind through Christ Jesus.  I said to her "I know that it's God's peace… assuring me that things are going to work out."
God promised that He shall keep thee in "perfect peace" whose mind is stayed on Him.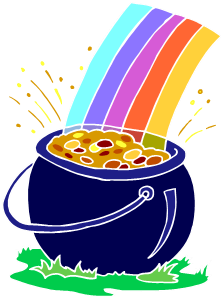 The peace of God is an amazing feeling to experience.  When all odds seems to be against you; when that blessing, that miracle, and the promise of God you've been waiting for seems to be taking forever; or like it's never going to happen.. feeling like time is running out.  I know that it is in these times my faith is truly being put through the fiery furnance (testing); I must continue to stand on the Word of God; walk by faith and not by sight.  I don't see it yet, but I'm going to keep moving and keep believing until it manifests; knowing that God's timing is not my timing; I don;t know how I'm going to come out, but I'm confidant that God is going to bring me out, because I put my trust in Him.
These are the times our charcater is being developed, our faith is being stretched to the max, and over all, it draws us more closer to God.
I read the story in the book of Mathew 20: 1-16, "The Parable of the Vineyard Workers."  This parable was about men standing around in the marketplace waiting to be hired for labor. Several times in one day, the landowner went back to the marketplace and hired men.  At the 11 th hour, one hour before closing, the landowner went back to the marketplace and still found more men standing around. So he asked them, "why are you standing around," and they replied, "no one has hired us;" so the landowner hired them at the 11 th hour (5:00 pm) one hour before the end of the work day.  Now, the first group the landowner hired was early in the morning, around 6:00 am; he promised to pay them one Denarius (a common laborer day's wage).  The second through the fifth group he hired, he promised to pay them whatever seemed fair.
As it was, when it was time to pay the laborers, the landowner asked his foreman to call for the last group hired to be paid first, and continue in that order.  He paid them all one Denarius.  When the first group, after working in the hot sun all day long, found out that the last group had been paid an equal amount to them, they began to grumble and complained to the landowner:
The Landlord answered one of them, "I am not being unfair to you, friend.  Didn't you agree to work for a Denarius? Take your pay and go. I want to give the one who was hired last the same as I gave you.  Don't I have the right to do what I want with my own money? Or are you envious because I am generous?"  "So the last will be first, and the first will be last."
The following is my revelation from this parable:
1)      Never give up on God;
2)      Wait patiently for God to act on your behalf, regardless of how long it's taking;
3)      If you give up and turn back, because you stop believing (lose hope) thinking it's too late, or it's never going to happen, you'll miss your opportunity to be bless;
4)      When it seems like everyone around you are moving ahead of life faster than you, don't give up, don't become envious or jealous, STAND, God has a plan and a purpose for your waiting;
5)      God has a set time to bless you; and the blessing you shall receive in that set time will make up for your time in waiting patiently. 
6)      The generosity of the landowner can be equated to the goodness of God; the 11th hour hires worked for one hour and received an equal day of wages to the first hires, and were the first ones to be paid.  The favor of God upon your life may not seem fair in the eyes man; but it's just in the eyes of God.
7)      I'm sure the labors that were hired at the 11 hour became tired, wearied and even frustrated during the course of the day; I'm sure they probably thought about leaving; however, they stayed and waited, even until the 11 th hour (5:00 pm), one hour before the closing hour of the day (6:00 pm).  This was such an unusual time of the day for an opportunity to be hired.  But this sets an example; like those laborers never gave up hope, we are to never give up hope, even in our 11th hour when it seems like time is running out.  Much like in the life of the believer, in our season of waiting with expectation, God has an unusual timing and way of showing up and showing out on our behalf, if we don't lose hope.  
I will close by saying, no matter how late in the game it may seem, don't stop believing, and don't ever give up hope.  The following is what King David declared in his closing in Psalms 27:  I had fainted, unless I had believed to see the goodness of the LORD in the land of the living. Wait on the LORD, be of good courage, and he shall strengthen thine heart; wait, I say, on the LORD!
Categories: August 2011
/