Shopping Basket
Your Basket is Empty
There was an error with PayPal
Click here to try again
Thank you for your business!
You should receive an order confirmation from Paypal shortly.
Exit Shopping Basket
Good Morning Grace and Mercy
"Edify, Encourage, and Comfort Me"
| | |
| --- | --- |
| Posted on 11 August, 2011 at 6:44 | |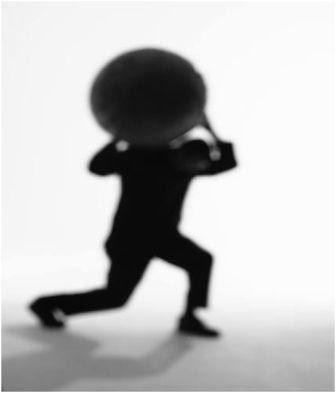 I was reading a facebook post the other day, of a young man who wrote "the enemy is really attacking me… pray for me".   Some of his responses, in an attempt to encourage him, were this very common non-scriptural saying, among Christians and non-Christians alike "God won't put more on you than you can bear."  Sounds familiar?  I'm sure you have heard this saying one time or another, or maybe even said it yourself to encourage someone.  But the truth of the matter is this saying has no scriptural bases at all.

Moreover, this non-scriptural saying is quoted at the most difficult time in one's life.  For instance, someone looses their home to foreclosure and someone tells them, "God won't put more on you than you can bear;" or someone is critically ill and someone says "God won't put more on you than what you can bear;"  here's a common time, somebody's loved one passes, and someone will say "God won't put more on you than what you can bear or they may even say handle."  You know, I'm sure they all mean well, but we as believers, have got to recognize the difference between scriptural and non-scriptual.... someone's  soul could be at stake.
God never said I won't put more on you than you can bear; that would be implying that He did all these bad things.  The fact of the matter is, we live in a wicked and fallen world; God surly does reign and He is still on the throne, but he has also given man dominion over the earth.
We are all going to endure some kind of trouble in our life time.  God never promised we won't encounter some kind of trouble in our life.  In fact, Jesus warned His disciples prior to His crucifcition.. "I have told you these things, so that in me you may have peace.  In this world you will have trouble.  But take heart! I have overcome the world." (John 16:33)  No one is except from trouble.  Brother Job said "man born of a woman is of a few days, and those few day are full of trouble."  But those who believe on the Lord Jesus Christ, He does promise peace in Him - peace even through the storms of life.
Sadly enough, this saying has been used out of context from generation to generation.  Your may have heard some preachers saying it, or even heard it in lyrics to a song; or maybe even said it yourself.  Sounds good… but think about it… if God doesn't put more on us than what is humanly possible for us to bear, according to His will, than there wouldn't have been any need for God to send us His Holy Spirit, whom he sent to us as a helper, savior, deliverer etc. in the lives of believers.
Many have used the following scripture as their bases for the old familiar saying:
"There hath no temptation taken you but such as is common to man: but God is faithful, who will not suffer you to be tempted above that ye are able; but will with the temptation also make a way to escape, that ye may be able to bear it." (1Corin.10:13) 
This scripture is clearly speaking about overcoming temptations; how God can and will help us to overcome any and every temptation, if we earnestly seek Him for His help:
2 Coring. 12:9, My grace is sufficient for you, for my power is made perfect in weakness."
James 1: 3-16, When tempted, no one should say, "God is tempting me." For God cannot be tempted by evil, nor does he tempt anyone; but each one is tempted when, by his own evil desire, he is dragged away and enticed. Then, after desire has conceived, it gives birth to sin; and sin, when it is full-grown, gives birth to death.
God did not send us His Holy Spirit just for us to gain power over the enemy.  He also sent His Holy Spirit for the believers to do mighty and great works in His son Jesus name.  Jesus said in Acts 1:8,  "But you will receive power when the Holy Spirit comes on you; and you will be my witnesses in Jerusalem, and in all Judea and Samaria, and to the ends of the earth."    Again in John 14:12, Verily, verily, I say unto you, "He that believe th on me, the works that I do shall he do also; and greater works than these shall he do; because I go unto my Father."  Jesus also told His disciples in John 15:5, I am the vine; you are the branches. If a man remains in me and I in him, he will bear much fruit; apart from me you can do nothing.  In all that we do for Christ will be accomplished - Not by might nor by power, but by my Spirit,' says the LORD Almighty. (Zachariah 4:6)
Every task or assignment God gives to a believer cannot be accomplished within themselves, that is, in our own strength to be effective.  We need the power of the Holy Spirit.  More importantly, we need to understand the Holy Spirit (third person of the trinity) functions in the lives of believers.
Here are a few:
He communicates /Speak with us (Acts 13:2)
Intercedes on the behalf of someone (Romans 8:26)
Guide (John 16:13
Appoints (Acts 20:28)
Lead (Romans 8:14)
Reveal Sin (John 16:18)
Certainly, God does put more on us than what we can bear; this is why we need the power of His Holy Spirit to work in us and through us.  We put more on us than what we can bare, when we attempt to operate in the things of the Spirit without tapping into the power source – the Holy Spirit of God.
When test and trials in our lives becomes insurmountable; when the repetitive, mundane affairs of life weighs us down, this is what Jesus invites us to do:
Mathew 11:28-30, Come unto me, all ye that labor and are heavy laden, and I will give you rest.  Take my yoke upon you, and learn of me; for I am meek and lowly in heart: and ye shall find rest unto your souls.  For my yoke is easy, and my burden is light.
1 Peter 5:7, Casting all your care upon him; for he careth for you.
So, the next time someone say to you, "God won't put more on you than you can bear", you can tell them… Yes He does, but He has given me His Holy Spirit, to help me bear it!
Categories: August 2011
/