Shopping Basket
Your Basket is Empty
There was an error with PayPal
Click here to try again
Thank you for your business!
You should receive an order confirmation from Paypal shortly.
Exit Shopping Basket
Good Morning Grace and Mercy
"Edify, Encourage, and Comfort Me"
| | |
| --- | --- |
| Posted on 5 August, 2011 at 12:33 | |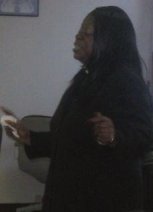 Psalms 16:7, When a man's ways please the LORD, he maketh even his enemies to be at peace with him.

Cross Scripture Reference:
2Cronicles 17:10, Now the dread of the LORD was on all the kingdoms of the lands which were around Judah (which means praise), so that they did not make war against Jehoshaphat.

There is power in praising God with the fruit of you lips. Exhaulting his name in good times and even the more in bad times. Praising God with the fruit of you lips will move God to trun back the wicket hands of your enemies. Those that persecute you, those that plot evil against you, those that set traps for you, those that talk about you, the secert counsel of the wicket and the insurrection of the workers of iniquity; the Lord will hide you, He will even hide you from your own self destructive ways. What an awesome God we serve.!

David said in Psalm 34:1-4, I will bless the LORD at all times: his praise shall continually be in my mouth.
2 My soul shall make her boast in the LORD: the humble shall hear thereof, and be glad.

3 O magnify the LORD with me, and let us exalt his name together.

4 I sought the LORD, and he heard me, and delivered me from all my fears.

So today, instead of reacting out of your emotions begin to open up your mouth and lift up voice in praises unto our God, offering up to God a sacrificial praise of thanksgiving, giving Him all the glory, and all the honor and all the praise and experience the peace of God surrounding you and the presence of His Glory rest upon you.

Got a problem you can't solve, start praising God in advance for a solution to your problem.

God inhabits the praises of His people!!!

In you study time read Psalm 34 in its entirety. Reading the Word of God will strengthen you!

Have a blessed day in the Lord and remember their is Power in Praising God.

Amen and Amen!
Categories: August 2011
/