Shopping Basket
Your Basket is Empty
There was an error with PayPal
Click here to try again
Thank you for your business!
You should receive an order confirmation from Paypal shortly.
Exit Shopping Basket
Good Morning Grace and Mercy
"Edify, Encourage, and Comfort Me"
| | |
| --- | --- |
| Posted on 5 August, 2011 at 3:26 | |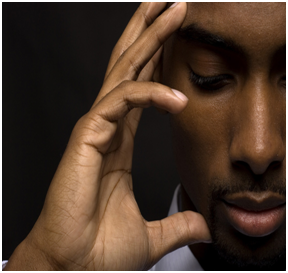 Zachariah 9:12, Turn you to the strong hold, ye prisoners of hope: even to day do I declare that I will render double unto thee;

Are you a Prisoner of Hope?… that is, one who in spite of afflictions and persecutions maintain hope in the covenant-keeping God.

Job 13:15, Though He slay me, yet will I trust in Him:

Psalms 42.5, Why art thou cast down, O my soul? and why art thou disquieted in me? Hope thou in God: for I shall yet praise him for the help of his countenance.

Psalms 42:11, Why art thou cast down, O my soul? and why art thou disquieted within me? Hope thou in God: for I shall yet praise him, who is the health of my countenance, and my God.

Isaiah 61:7, As they had twice as much grief, and marks of shame were their heritage, so in their land they will be rewarded twice over, and will have eternal joy.

My soul today is anchored in nothing and no one but the HOPE of the LORD as I cast my cares upon Him in PRAYER!!! I am a Prisonor of Hope... Hallelujah!!!

Hebrew 6:19, This hope we have as an anchor of the soul, a hope both sure and steadfast and one which enters within the veil.

***************************************************************************

Jeremiah 14:8, O Hope of Israel, Its Savior in time of distress, Why are You like a stranger in the land or like a traveler who has pitched his tent for the night?

Even today, if your circumstances seems uncompromising, overwhelming, or even insurmountable, don't let your hope be deferred in these difficult times; you have a Savior, a Living Hope, which is Christ Jesus, who promises you salvation, healing and deliverance through the Blood Covenant of Christ Jesus.  So, don't pitch a tent in your difficult times… don't give up and don't loose your hope. Hold on to God's unchanging hands.  For I understand that if I give up, that is loose hope in God, I will never see the salvation of God in my situation.  I must standstill and see the salvation of the Lord.  Not standing still and being idol but continue on in doing the things that is in my power to do in the strength of the Lord and relying and trusting and having hope in God to do what I can not do. But I must stand on the "Word of God" and do my part, that is, acting on my faith.
As I do what I can do in the natural, God will do what I can not do in the super-natural.

Hebrews 11:1, Now faith is the substance of things hoped for, the evidence of things not seen… Faith can be simply defined as, "Information that we receive from God that we believe in, by acting upon it" that is, His Holy Word.

I can do all things through Christ which strengthens me. (Phillippians 4:13)

My prayer is that if your hope is deferred, that God will restore and renew your hope in Him like He did for me.

For the Word of the Lord declares that when we look unto Him and make Him our stronghold and place our hope in Him, even in your seasons of lowest distress, He promises His church, YOU, Double Blessings, that is, Twice as much good as you have suffered evil. He will render unto us double if we faint not!

Amen and Amen!
Categories: August 2011
/