Shopping Basket
Your Basket is Empty
There was an error with PayPal
Click here to try again
Thank you for your business!
You should receive an order confirmation from Paypal shortly.
Exit Shopping Basket
Good Morning Grace and Mercy
"Edify, Encourage, and Comfort Me"
| | |
| --- | --- |
| Posted on 5 August, 2011 at 0:04 | |
This song is dedicated to my siblings in the remembrance of our beloved mother.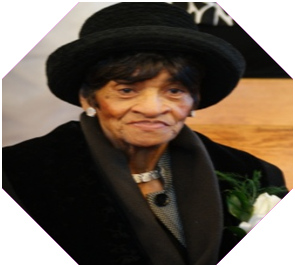 Mrs. Effie Smith (September 24, 1928 - July 16, 2011)
A Mother's Crown
Heaven lit up with a mighty presence, as the Angels all looked down.
Today the Lord was placing the jewels into our mother's crown.
He held up a golden crown, as my darling mother looked on.
He said in His gentle voice, 'I will now explain each one.'
'               The first gem,' He said, 'is a Ruby, and it's for endurance alone,
for all the nights you waited up for your children to come home.'
'For all the nights by their bedside, you stayed till the fever went down.
For nursing every little wound, I add this ruby to your crown.'
'An emerald, I'll place by the ruby, for leading your children in the right way.
For teaching them the lessons, that made them who they are today.'
'For always being right there, through all life's important events.
I give you a sapphire stone, for the time and love you spent.'
'For untying the strings that held them, when they grew up and left home.
I give you this one for courage.' then the Lord added a garnet stone.
'I'll place a stone of amethyst,' He said. 'For all the times you spent on your
knees, when you asked if I'd take care of your children, and then for having
 faith in Me.'  'I have a pearl for every little sacrifice that you made without
them knowing. For all the times you went without, to keep them happy, healthy
and growing. And last of all I have a diamond, the greatest one of all, For shar
ing unconditional love whether they were big or small.' It was you love that
 helped them grow feeling safe and happy and proud. A love so strong and pure
 It could shift the darkest cloud.' After the Lord placed the last jewel in, He said,
your crown is now complete, you've earned your place in Heaven
with your children at your feet.'
From Your Children Mama,
We love you and we will miss you!!!
Until we meet again.
Categories: August 2011
/