Shopping Basket
Your Basket is Empty
There was an error with PayPal
Click here to try again
Thank you for your business!
You should receive an order confirmation from Paypal shortly.
Exit Shopping Basket
Good Morning Grace and Mercy
"Edify, Encourage, and Comfort Me"
| | |
| --- | --- |
| Posted on 3 August, 2011 at 3:10 | |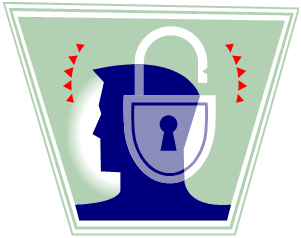 Proverbs 4:23, Keep (Guard-Protect) thy heart with all diligence; for out of it are the issues of life.
When the bible speaks of the heart it isn't literally speaking of the heart in the middle of our chest that pumps blood through out our body; Although some emotions that we experience can be felt there, causing the blood flow to increase and heart beat faster; but the heart, biblically speaking, is referring to our head, the seat/center of the mind, our inner most being, the core of the mind.  We protect our heart by these three entry points: eye gate, ear gate, and our mouth gate.  We must work hard in denying our flesh (carnal mind) and use our weapon of prayer to protect these entry points; being mindful of what we fix our eyes one,  what or who we listen to, and what we speak out of our mouth.   According to scripture, for it is what comes out of a man that defiles him, because it has already entered into his heart.

Mathew 15:11, What goes into a man's mouth does not make him 'unclean,' but what comes out of his mouth, that is what makes him 'unclean.
Mark 7:20, And He was saying, "That which proceeds out of the man, that is what defiles the man.

Mark 7:21, For from within, out of men's hearts, come evil thoughts, sexual immorality, theft, murder, adultery,

Mark 7:23, All these evils come from inside and make a man 'unclean.
Categories: August 2011
/