Shopping Cart
Your Cart is Empty
There was an error with PayPal
Click here to try again
Thank you for your business!
You should be receiving an order confirmation from Paypal shortly.
Exit Shopping Cart
Good Morning Grace and Mercy
"Edify, Encourage, and Comfort Me"
| | |
| --- | --- |
| Posted on 2 August, 2011 at 9:15 | |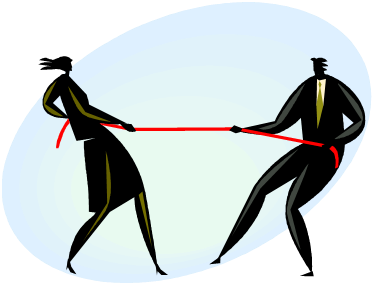 Through my life's journey, I have found myself in some overwhelming, heart wrenching, life changing situations that threatens to steal my joy and peace.  Uncanny curcumstanses, that is sometimes infused by other people actions against me unexpectantly.  Some situations, I have reacted and make decisions out of my own emotions, in some instances, I've even attempted to save face, when the truth needed to be spoken in love.   In my own attempt, I've even tried to salvage broken relationships, remain in an ungodly relationships (fornication) and/or make things happen as I so desire to have  happen.  More times than often, I have not consulted God about it in the first place, acting out of my own emotions, thinking it is the right thing to do, or sometimes I would even think it is the right Christian thing to do out of love (Hmmm... does this sounds familiar?) ; and their are those times I would even consult God through prayer and would hear his guidance clearly, but think "oh, my way is better," unwilling to yield to the guidance of the Holy Spirit, why?

What big mistakes I have made to purposely go against God's divine will for my life and choose to go my our own faulty way, suffering consequences, because I wanted my our will to be done.  I myself, often times, have heard some Christians say, "Not my will Lord, but let your will be done in my life."
Do we really realize that it is a sacrifice we must endure to allow God's will for our life to me done.  It  goes beyond mere words.

We must be willing, yielded vessel to suffer for righteousness sake.  This means, we have to be willing to allow God's will to be done in our lives in the first place.  It also means, going against our own will; denying ourself; doing what God has instructed us to do, even when it hurts - inspite of our emotions, our feelings, beliefs and thoughts. Doing the will of God may cause you to make changes in your lifestyle, cut-off some toxi relationships, forgive someone who has hurt you, love the unloving, love your enemies, bless those who have curse you; and change your behavior, attitude, thoughts and even your speech. The Apostle Paul said "I die daily."

I've learned that lacking patience, obedience and trust in God will always cause you to go your own faulty way suffering not for righteousness sake to produce good fruits, but rather suffering for unrighteousness that brings forth bad fruit that does not glorify God in our lives. Remember the word of God says that we were called to suffer.

1Peter 2:21, For you have been called for this purpose, since Christ also suffered for you, leaving you an example for you to follow in His steps.

The spirit is always willing, but our flesh is weak. The spirit and flesh (carnal mind) continuously wars against the other. The outcome is contingent upon which one we feed the most and take heed (listen) to.

God is our living hope! He is always willing to forgive us through confession and repentance. It is of the Lord's mercies we are not consumed, because His compassions fail not. They are new every morning. Great is thy faithfulness. (Lamentations 3:22-24)

We must be mindful the next time when we say "not my will, but your will Lord be done in my life", and ask ourselves, am I really willing to suffer for true righteousness sake in all patience, obedience, goodness, and in love; fully trusting in God that I may bring forth good fruits in my life to glorify God in it.

Luke 22:42, Jesus said, "Father, if you be willing, remove this cup from me: nevertheless not my will, but yours, be done." 
This statement from Jesus signifies one thing, the human side of Jesus did not want to suffer for the sins of the whole world; nevertheless, to glorify His father, He said, "not my will, but your will be done. We too, must be willing to lay down our life (our will and our way) for Christ sake.

God's way and His will for our lives is always better for us than our own faulty way and will. To fulfill God's will in our lives calls for our willingness to suffer for His righteousness sake.
Ask you self this question?..."Have you been willing to suffer for God's righteousness sake? If the answer is no... there's still hope through repentance and prayer.
May you always yield to the will of God for your life; Man His peace forever dwell in your heart; and may His Word forever dwell in you richly.
Categories: August 2011
/