Shopping Basket
Your Basket is Empty
There was an error with PayPal
Click here to try again
Thank you for your business!
You should receive an order confirmation from Paypal shortly.
Exit Shopping Basket
Good Morning Grace and Mercy
"Edify, Encourage, and Comfort Me"
| | |
| --- | --- |
| Posted on 2 August, 2011 at 6:28 | |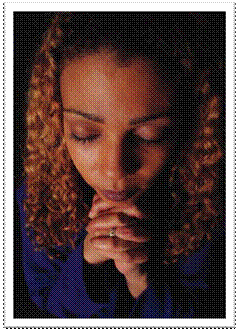 Therefore do not worry about tomorrow, for tomorrow will worry about itself. Each day has enough trouble of its own.(Mathew 6:34 NIV)
In essence, do not, therefore, increase the cares of today by borrowing trouble from the future.  Do your duty faithfully now, and depend upon the mercy of God and his divine help for the troubles which are yet to come.
In the life of the believer, troubles are sure to confront us head on while we run this race. This is why Jesus forewarned us in John 16:33, "I have told you these things, so that in me you may have peace.  In this world you will have trouble. But take heart!(But be of good cheer),I have overcome the world."
Troubles, sorrows, tribulations, affliction and adversity are inevitable in this life. Brother Job knew this all to well. Job was a man that the bible declares was perfect and upright, and one that feared God, and eschewed evil. But yet, even this good and faithful servant of God was tested of His righteousness.
We as believers has got to understand that our faith with be tested. And that our struggles and conflict are not always the direct result of our sins. Again, our faith will be tested. (Ref. Job chapter one) Brother Job exclaims, "Man born of woman is of few days and full of trouble. There's,that word again trouble. What carried Job through his troubles, although he didn't understand why such calamity fell upon him, one thing he knew for sure was that He must endure His hardship with faith in God, Job said, ..."all the days of my appointed time will I wait, till my change come." (Job 14:14)
Wait on what change? Waiting (
believing, enduring, expecting
) until the day that God delivered him out of all of his distress. By faith Job knew that God had a purpose and a plan for his life, although he didn't understand the measures and methods God allowed, he held on to the confessions of his faith.
I wonder, if only I could have faith like Job, I could just imagine the work I could do for Christ.  Then I considered this: my test and trials are developing my character to the likeness on Christ, and increasing my faith to be a wittiness for Christ with power and demonstration... have you considered my servant Beverly?
GLORY BE TO GOD!!!

Psalms 27:14, Wait on the LORD: be of good courage, and he shall strengthen thine heart: wait, I say, on the LORD! Amen and Amen!!!
a time...
Categories: August 2011
/