Shopping Basket
Your Basket is Empty
There was an error with PayPal
Click here to try again
Thank you for your business!
You should receive an order confirmation from Paypal shortly.
Exit Shopping Basket
Good Morning Grace and Mercy
"Edify, Encourage, and Comfort Me"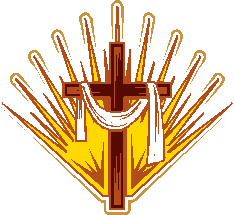 We are about to embark upon another annual Sunday in the Christian community where by we commemorate the "Resurrection of Jesus Christ", also known to most as Easter.
I began to ponder upon what commemorating the "Resurrection of Jesus Christ" really meant to me.  First, I began to ponder upon how our heavenly Father did something as a parent that no human parent could do, and that is John 3:16, For God so loved the world that He gave His only begotten son that whom ever believed in Him shall not perish but have everlasting life.  John 15:13, Greater love has no man than this, that a man lay down his life for his friends.  Yes, those that believe in Him are not only consider sons and daughters of God, but He calls us His friends. 
I further began to ponder upon how He (Jesus) who knew no sin became sin for us and took upon himself the sins of the whole world; this included the sins of the world in His time here on the earth, the sins of those that died before Him, and the sins that would be committed by us in this present time and all sins of the future world committed by those to come.
Jesus himself became the propitiation for ours sins, our mediator between God and man to restore the broken relationship between God and man that sin caused by the first man Adam that permeated through all mankind.  He became the blood atonement for our sins. Taking upon himself every sin of the world, paying the wages of sin through His death for all the world so that whosoever believed in Him may live again, that we may receive the free gift of SALVATION of God which is eternal life by grace through faith in Christ Jesus; not by any works  on our part that none shall boast, but it is the gift of God. Even for those who hated him, persecuted Him, lied on Him, and moreover, those that crucified Him. There is no greater love for another than this… Agape love.
Before Christ, there were no atonement for sin, only an animal blood sacrifice for sin, a death and blood shed of an animal that could only cover the sins of man, adhering to the law that the wages of sin is death; something had to die in place of sin, an animal sacrifice did not and could not atone for men sins only cover.  But God, through the "Blood Sacrificial Death" of His only begotten son Jesus the Christ, we are no longer under the curse of the law (commandments) which is eternal death (hell), but rather, under the law of the Spirit of eternal life, the grace of God.  But we are not to use this grace as a cloak to sin.  For the letter (law) kills, but the Spirit gives life (2 Corin. 3:16). 
In knowing this, there is no sin that we can commit that God will not forgive us for; a murderer, robber, lier, idolatrous etc.; yes, without a doubt, we will have consequences for these sins committed in this earthly realm of laws, rightly so, but when we have a contrite and broken spirit, repent with a sincere heart, God will forgive us of our sins and remember them no more.  It is only because of the blood sacrifice of Christ that we may be granted repentance and be freed from eternal damnation. While man may never forget or forgive us of our offenses in this life time, when this life is over, what will only matter is having our sins forgiving by God.  God is the final judge and rewarder of our deeds here in the earth and He is the gate keeper and creator of life, heaven and earth.
It is because Jesus has paid the full cost of our sins through His crucification that we do not have to be bound by sin, guilt and shame of the past and/or the present.  You can live again through every heartache, every pain, every disappointment, every sickness, every disease, every test, every trial, every opposition, every persecution, every scandal and slander, every lie and etc. Because He (Jesus) lives, we can be loose from the bondage and shackles of fear and sin, Praise God!!!, we can live again, a life without condemnation because of God's written word –
Romans 8:1-4, Therefore,there is now no condemnation for those who are in Christ Jesus, 2because through Christ Jesus the law of the Spirit of life set me free from the law of sin and death. 3For what the law was powerless to do in that it was weakened by the sinful nature,  God did by sending his own Son in the likeness of sinful man to be a sin offering.  And so he condemned sin in sinful man, 4in order that the righteous requirements of the law might be fully met in us, who do not live according to the sinful nature but according to the Spirit. (NIV)
You can be free from from the stronghold of sin, shame, guilt, and fear. Now is the time to repent and come out of your corner sack of despair, come out of the grave clothes of shame, guilt, fear, rejection, unforgiveness, envy, jealousy, hate and whatever else that has you bound hindering you from the true liberty that can only be found in Christ Jesus… loose yourself from whatever that has you bound because through Christ Jesus the law of the Spirit of life has already set you free from the law of sin and death.  You were paid for and bought with a price so that you can be free and live again because… JESUS lives.  RISE UP AND SHINE FOR YOUR LIGHT HAS COME!!!  Be ye transformed by the renewing of your mind.  Jesus rose from his death, he ha risen, he has resurrected so that we can be resurrected also from whatever has us bound; therefore, we can face today and tomorrow in all it's challenges and oppositions  in knowing that life is worth living because He (Jesus) lives.
Our heavenly father will not allow for any grave trouble to overtake those who put their trust in Him, regardless of what struggles you may be facing right now, He (God) has not forgotten about you. He has your name engraved in the palm of His hand. Trust Him and Love Him with all your might, with all your heart, with all your mind and with all your spirit. He will see you through if you faint not.
YOU CAN RISE FROM DESPAIR TO HOPE BECAUSE JESUS LIVES… HE HAS TAKEN OUR PLACE OF ETERNAL PUNISHMENT OF DEATH FOR OUR SINS BY DYING A SINNER'S DEATH ON THE CROSS AT CLAVER Y – HE (JESUS) THAT KNEW NO SIN, BUT HE HIMSELF BECAME SIN FOR YOU AND ME.
He became every sin that was ever committed by man and that would ever be committed by man (past, present and future; every sin, sickness and diseases of the world, he bore all upon himself that you and I may be set free…. that we may live again.. free indeed in CHRIST JESUS!!!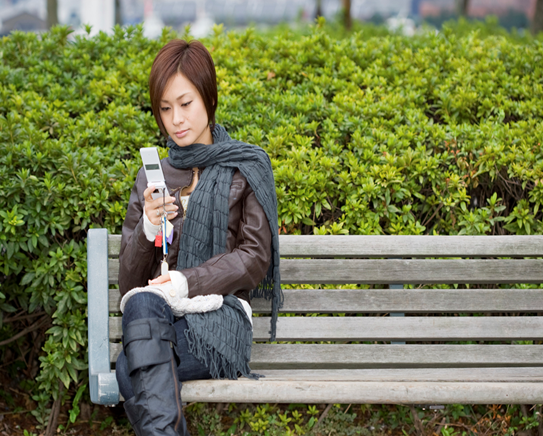 Ladies, it is not O.K. to be subjected to any form of abuse; whether it's physical and/or verbal abuse. Verbal abuse is just as damaging as physical abuse; the only difference is there are no visible physical wounds from on-going verbal abuse. The damage from verbal abuse is internal and over a period of time it becomes external affecting every area of your life, even your children can be affected by living in an abusive environment than can possibly cause some physical and psychological conditions in the present as well as in the future. Often times the change in the abused victim is gone undetected by the victim themselves. It doesn't matter if you're married or single, any form of abuse is not acceptable nor should it be tolerated. God did not create you to be used and abused, He created you to love and to be loved in accordance with God's true definition of true love that can be found in His Holy Word 1:Corinthians 13.
Some abuse victims give themselves many excuses why they choose to stay in an abusive relationship, such as; I've vowed to stay  married until death do us part; we have a lot invested in each other, I don't have a job or any income; I'm staying for the kids so that they won't grow up in a single parent home like I did; I love him and I know he loves me; he'll change; I do provoke him at times; he was there for me at the lowest point of my life; he takes care of me and the kids; he won't make it without me; he's the only man for me; my mother stayed with my father and they fought all the time; and I don't have anywhere else to go.  These are just some of the reasons I've read and heard why some women stay in abusive relationships.
Any form of abuse is not only damaging, but often times in the news we hear how many abusive relationships turn deadly. The abuser is seeking control of you, want to destroy your self-esteem, keep you away from family and friends, control what you wear and where you go, all in an attempt to totally control you and make you co-dependent of them. When the abuser feels that he's not winning in controlling you, the abuse begins. They begin to use abusive words towards you, threatens to do harm to you, approaches you out of you name, degrads you and diminish your self-worth.  Often times abuse starts verbally, and overtimes it almost always ends in physically abuse.
I've never married, but I have been in an abusive relationship early on in my life. I think God for giving me the strength and courage to get out before something devastated happened.
Sometimes, we as women, believe that the abuser will change. Although change is possible, the abuser has to first, recognize what he is doing is wrong and STOP; second, he has to want to change; and thirdly, he has to want to seek help to help him change.
Please ladies know that it is not your fault if you are being abused, for some may not have had any idea or have ever viewed their relationship as being abusive until now. God wants and calls for all of his children to live in peace not confusion; free and not in bondage and fear. 
If you are experiencing any of these signs of being in an abusive relationship, try to find a safe place where your abuser is not around and  PLEASE, PLEASE LADIES SEEK HELP TODAY!!!
DON'T BE ASHAME TO SEEK HELP AND TALK TO SOMEONE.
 There are many national resources out there to help you. See resources below:
Domestic Violence Hotline: 1-800-799-SAFE or 7273
May God perfect all that concerns you…you are beautiful. God Bless you!!!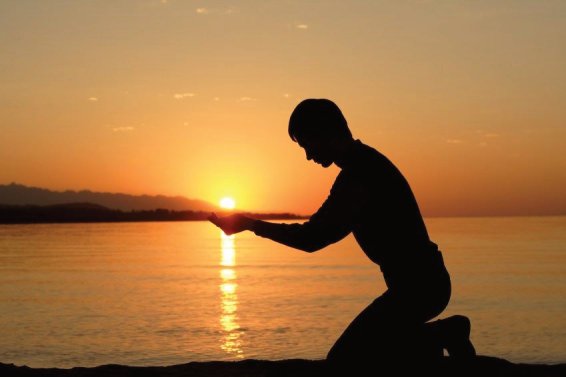 We all desire to be satisfied in life.  A constant state of mind of being content in all things; in our relationships, with our jobs, and in our successes in life. However, in our daily living, we will at some point and time encounter situations that challenge our state of mind of contentment.
The dictionary defines satisfied as:
1.  content somebody: to do or offerenough to make somebody feel pleased or content;
2. fulfill need: to  fulfill a need or gratify deire; and 
3. meet condition: to achieve or be of sufficient standard to meet a requirement or condition.
In life, at some point, we all will experience one or more of these emotions: grief, frustration, disappointment, disagreements, betrayal and etc., as we desperately seek and desire to be content… satisfied in all areas of our lives. When we experience life altering situations, our emotions, undoubtedly, will fluctuate.  So therefore, is it at all possible to be at a state of contentment in life, seeing as though our experiences of life fuels our emotions?  The answer is an astounding yes.
I have discovered that if we totally depend upon our senses through our life experiences, that is, what we see, hear and feel for fulfillment in life we will never reach a constant state of satisfaction.  In contrast, we cannot look to things on the outside to bring us complete fulfillment in life. These earthly things are subject to change and dissapointment us at any given time.
The one and only sure thing that will never change, and will keep you in a state of mind of contentment is the love of Christ.  He is the same yesterday, today and forevermore. Heaven and earth will pass away, but His Word – His promises shalll stand forever.
As human beings, we tend to look at people, places and things to bring us contentment - complete satisfaction.  Most of us, when we get a little blue, we may decide to go shopping, be around friends,and/or  get involved in activities, all of these are good and will bring you a minimum level of satisfaction; it's better than sitting around the house feeling blue in isolation indulging in overnight pity parties; however, these things will not completely satisfy you because your emotions, your level of satisfaction is now co-dependent upon these things.  Theses things are a temporary fix - temporary therapy. These people, places and things are subject to change and dissapointment you and will not always be available to reach out to and/or indulge in at your time of need.
For the word of God is living and active. Sharper than any double-edged sword, it penetrates even to dividing soul and spirit, joints and marrow; it judges the thoughts and attitudes of the heart (Hebrews 4:12).  Through the Word of God, in all its truths, when we face life altering situations, riding on the roller-coaster of our emotions, we can maintain a state of mind of contentment and maintain fulfillment and satisfaction through believing on the promises of God through faith.  It is when we put our complete faith and trust in the Word of God, regardless of what we experience in life, we can have peace, joy fulfillment, contentment and satisfaction in all things through faith and trust in Christ Jesus.
I personally have been through some heart wrenching, life altering situations that bought me to my knees in prayer in tears, but only by the grace and mercy of God, believing and trusting in His Word through faith and in His Strength, I became a VICTOR and not a VICTIM!!!
The Apostle Paul has given us His secret in maintaining this state of contentment through the struggles and trials of life:
Philippians4:12-13, I know both how to be abased, and I know how to abound: everywhere and in all things. I am instructed both to be full and to be hungry, both to aboundand to suffer need. I can do all things through Christ who strengthens me. (KJV)
Philippians4:12-13, I know what it is to be in need, and I know what it is to have plenty. I have learned the secret of being content in any and every situation, whether well fed or hungry, whether living in plenty or in want. I can do everything through him who gives me strength. (NIV)
The Apostle Paul has given us the secret, the key of being and staying content; it is through not leaning on our own strength, but leaning on the strength of God, which is found in His living Word.  For the Word of God is life, it's powerful, and sharper than any two edge sword transfroming the heart, mind and soul of man reflecting the image of Christ Jesus.  
Believe and trust in Him (God) and you will be able to navigate through life's ups and downs with a state of mind of contentment and omplete satisfaction with joy strengthen by the power of His glorious might in your inner man.
Isaiah 40:31, But they that wait upon the LORD shall renew their strength; they shall mount up with wings as eagles; they shall run, and not be weary; and they shall walk, and not faint.
It does get pretty hard at times in the waiting process, waiting for the miraculous… the manifestation of God's glory to show up in our lives. During the wait, we wait not by being idol, but we must persevere with diligence and patience to do what we know and need to do that is right and pleasing in the sight of God in the natural and trusting God to do what we can't do in the supernatural. We must embrace the lessons learned in life in knowing that they are our stepping stones to sustain us through the next test and trial of life and to help someone else, but ultimately to give God glory and praise God in it.
When I get weak and weary, the Holy Spirit of God brings back to my remembrance the "Word of God"... "My strength is made perfect in weakness (2 Corin 12:9)."  I look to the "Word of God" to renew and revive me my meditating upon, and actively, by faith, walk out His precepts and principals although it does get pretty hard at times. When I fall down, I remember the "Word of God" that a Just man falls seven times and gets back up again (Proverbs 24:16).     
REPENT AND BEGIN AGAIN
I have discovered this magnificent revelation that the Bald Eagle molts (shed its feathers) in the sea every 10 years and regrow (regenerate) new feathers and begin to soar through the skies as if it were young again. The Bald Eagles repeat this process about 10 times in their life span reaching 100 years. How awesome is our God!!! There is so much for the Saints to learn from Isaiah 40:31 as God gives us this scripture as an illustration to the Saints. We are to renew our strength in Him. The water in the bible often represents the Holy Spirit of God. Therefore, we must always be immersed/filled with the Holy Spirit of God to maintain this race of faith... to be renewed and revived when we become weary.
Regardless of the struggles of our past, the oppositions of the present, and the uncertainties of our future, one thing for sure is that we can always begin again because of Christ. Christ has redeemed us from the curse of the law, becoming a curse fro us. As it is written: curse is everyone that is hung on a tree (Galatians 3:13). He that knew no sin became sin for us.  He took our place, by laying down His life on the cross taking upon himself the sins of the whole world…once and for all freeing us from the curse of the law which says "the wages of sin is death, but the gift of God is eternal life in Christ Jesus our Lord (Romans 6:23).
Christ became the propitiation for our sins. Christ Jesus is the ultimate mediator between God and man; bridging the gap, which is sin, that had separated us from our heavenly father and condemned us to eternal death (a burning hell). 
Now that the veil of the Temple has been torn in two from top to bottom (Mathew 27:51), because of Christ sacrifice on the cross, "let us now come boldly to the throne of grace in hopes of obtaining mercy and find grace in our time of need (Hebrew 4:16). We don't have to depend on a Preacher or Priest to go to the throne of grace on our behalf (pray for us), we who are saved, because of Christ, now have this privilege, "but without faith it is impossible to please Him: for he that comes to God must believe that He is, and that He is a rewarder of them that diligently seek him (Hebrew 11:16).
The Bald Eagle is so magnificent in all its majesty that when he's soaring through the air and a storm is approaching, he does not quit, turn back or delay his flight from reaching his destination; God has built something special within the bald eagle to allow the turbulent from a storm to carry him high above the storm, where as the storm is not tossing him to and fro, but to actually ride above the storm allowing the currents from the storm to assist in carrying him to his destination without exhausting himself and using up his energy.
So is it for the life of the believers; God has placed something special within each of us and that is His Holy Spirit, our divine navigator of life; amid the turbulent of life, God expects us to allow His Holy Spirit, that dwells within us to carry us through the storms of life, in knowing, that the storms of life are our steeping stones teaching and assisting us in fulfilling our purpose in life and reaching our destination, which is our high calling of God in Christ Jesus. (Philippians 3:14)
****************************************************************************************
Proverbs 3:5-6, Trust in the LORD with all your heart; and lean not unto your own understanding. In all your ways acknowledge him, and he shall direct your paths.
YOU CAN BEGIN AGAIN!!!
/