Shopping Cart
Your Cart is Empty
There was an error with PayPal
Click here to try again
Thank you for your business!
You should be receiving an order confirmation from Paypal shortly.
Exit Shopping Cart
Good Morning Grace and Mercy
"Edify, Encourage, and Comfort Me"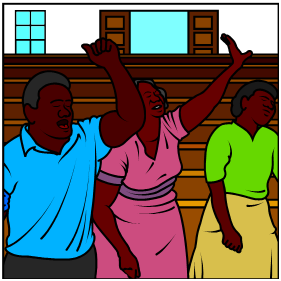 1 Peter 4:12-13, Beloved, think it not strange concerning the fiery trial which is to try you, as though some strange thing happened unto you: But rejoice, inasmuch as ye are partakers of Christ's sufferings; that, when his glory shall be revealed, ye may be glad also with exceeding joy.
As I reflect on the goodness of God, His divine protection, His loving kindness and tender mercies, His grace, His unmerited favor, His unfailing and unconditional love for me - my soul  becomes full of praise and thanksgiving!!!
Life can be full of ups and downs, some good days and some bad days.  But for certain, when you are in Christ Jesus, you shall experience more ups than down, and your good days shall always out weights your bad days.
In this life, you will face trials and troubles of many kinds. If you focus solely on your problems, eventually you will believe that disappointment is your destiny. It is not. Jesus has overcome every evil obstacle.  If you focus on God's power, love, glory, grace and mercy, you will begin to realize that all great things are possible with God.
Many believers in Christ Jesus, thought that their troubles will be over and/or they will no longer be confronted with opposition.  This is far cry from the truth. The Apostle Paul attests to this claim in
1 Peter 4:12-13.  Beloved, think it not strange concerning the fiery trial which is to try you, as though some strange thing happened unto you: But rejoice, inasmuch as ye are partakers of Christ's sufferings; that, when his glory shall be revealed, ye may be glad also with exceeding joy.
Peter declares that it is not a strange or unusual thing for the people of God to experience trouble and be persecuted for righteousness sake.
As an active believer through faith, you become a threat to the kingdom of darkness. Therefore, the kingdom of darkness (Satan and his imps) will rage war against you because you now represent Christ – the kingdom of God.  The kingdom of darkness will always attempt to kill, steal and destroy every good work of Christ and every regenerated soul in an attempt to win back your soul and ultimately win the souls of all mankind, as a continued defiance to God, unto all eternal damnation.
His (Satan and his imps) primary tactic to wage war against you is often through the ones that you love, the ones that are the closes to you – when they give him an open door to operate through them to get to you i.e. unforgiveness, resentment, envy, jealousy, hate etc.  You must pray for their deliverance from the snare of Satan who has taken them captive to do his bidding.
Satan and his kingdom of darkness are already defeated foes of Christ Jesus. This is why Jesus admonishes the believers in John 16:33, "I have told you these things, so that in me you may have peace.  In this world you will have trouble. But take heart! I have overcome the world."
We are a spirit, that posses a soul and lives in a body.  The bible declares that no one is except from trouble.  Therefore, we shall experience a vast range of emotions from time-to-time i.e. sadness, frustration, disappointment, anger, betrayal etc.  Experiencing these various types of emotions does not indicate any weakness or distrust in Christ Jesus.  What it demonstrates is that you are a spirit, that posses a soul and lives in a body in a wicket and fallen world. 
We must always be in a state of prayer, repentance, praise and thanksgiving; always seeking the face of God in all things: for his wisdom, knowledge, direction and revelation.  We must be willing to obey the voice of God by our act of obedience through faith.
1 John 4:4, You are of God, little children, and have overcome them: because greater is he that is in you, than he that is in the world!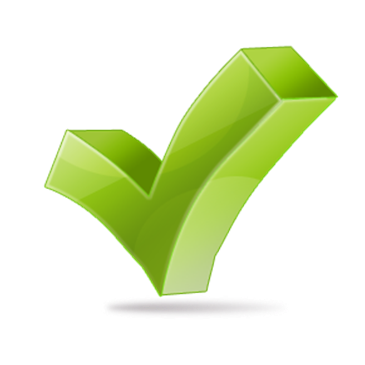 2 Corinthian 13:5,Examine yourselves to see whether you are in the faith; test yourselves. Do you not realize that Christ Jesus is in you--unless, of course, you fail the test?
In 2 Corinthian 13:5, the Apostle Paul admonishes the church of Corinthian to examine themselves because there were some irregularities and disorder among the body of Christ (church) in accordance with the "Word of God", the foundation of their faith.  They professed one thing and yet did another.
It is necessary and good for Christians to subject themselves to a spiritual examination to see if they are in the faith and for personal spiritual growth, often.  This is extremely critical in the lives of Christians. The life of a Christian is based and founded on the works of Christ, His life, death and resurrection power, by faith.
We examine our own hearts and lives, by a diligent comparison of our views, beliefs, thoughts, actions, and speech to the "Word of God."  A true examination can only be tested under the pressures, trials and opposition etc. in our daily lives.  We ought to be able, in all truth, to question our own souls to see if we are true Christians or deceiving ourselves.  Unless Christ is in us, by the indwelling of His Holy Spirit and the working power of His love outwardly, our faith is dead, and we have therefore, deceived ourselves.
Throughout the Holy Scriptures, the Apostles and early Christians were not in doubt of their faith nor the working power of the love of Christ working in them and through them:
"I know, says the Apostle Paul, whom I have believed, and am persuaded that He is able to keep that which I have committed to him (2 Timothy 1 :12), "We know, says John, speaking to the body of Christ, "that we have passed from death unto life;" (1 John 3:14); "We know that we are of the truth" (1 John 3:19); "We know that he abideth in us" (1 John 3:24); "We know that we dwell in Him" (1 John 4:13); " I know that my Redeemer lives, and that He shall stand in the latter day upon the earth (Job 19:25).
The early church (body of Christ) expressed their faith not only in speech, but also in deed.  While under severe trials, pressures, afflictions and opposition they remained committed to carrying out the gospel of hope - the gospel of eternal life in Christ Jesus without wavering.
A person desiring to plant a rose bush, first must obtain information on how to plant one i.e. instruction manuals, books etc. and then put to test what he has studied by going out in his/her yard and  labor by planting a rose bush. 
Likewise, we as Christian can never measure/examine our faith by just studying the "Word of God" alone (head knowledge) and through our profession, we must experience and endure trials and oppositions of life, as a good soldier, with faith, by exercising the "Word of God" while continuing in the work of Christ.
After examining yourselves, whatever area you discover that you have failed the test, know that God is there, through His Holy Spirit, to guide you in the right path and to help you overcome any obstacles and hindrances in your walk and faith in Christ Jesus.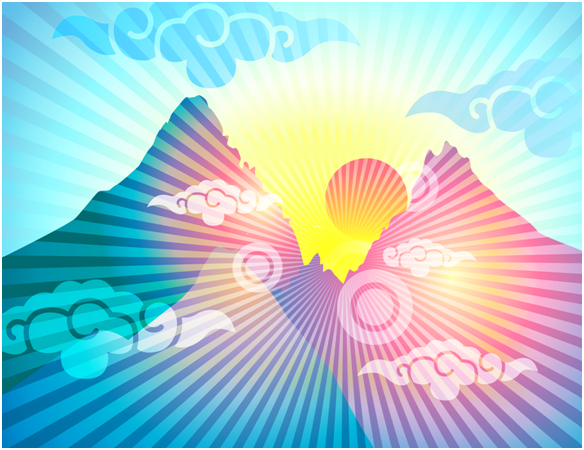 1The Lord is my light and my salvation; whom shall I fear? The Lord is the strength of my life; of whom shall I be afraid? 2 When the wicked, even mine enemies and my foes, came upon me to eat up my flesh, they stumbled and fell. 3 Though an host should encamp against me, my heart shall not fear: though war should rise against me, in this will I be confident. 4 One thing have I desired of the Lord, that will I seek after; that I may dwell in the house of the Lord all the days of my life, to behold the beauty of the Lord, and to enquire in his temple. 5 For in the time of trouble he shall hide me in his pavilion: in the secret of his tabernacle shall he hide me; he shall set me up upon a rock. 6 And now shall mine head be lifted up above mine enemies round about me: therefore will I offer in his tabernacle sacrifices of joy; I will sing, yea, I will sing praises unto the Lord.
7 Hear, O Lord, when I cry with my voice: have mercy also upon me, and answer me. 8 When thou said, Seek ye my face; my heart said unto thee, Thy face, Lord, will I seek. 9 Hide not thy face far from me; put not thy servant away in anger: thou hast been my help; leave me not, neither forsake me, O God of my salvation. 10 When my father and my mother forsake me, then the Lord will take me up. 11 Teach me thy way, O Lord, and lead me in a plain path, because of mine enemies. 12 Deliver me not over unto the will of mine enemies: for false witnesses are risen up against me, and such as breathe out cruelty. 13 I had fainted, unless I had believed to see the goodness of the Lord in the land of the living. 14 Wait on the Lord: be of good courage, and he shall strengthen thine heart: wait, I say, on the Lord.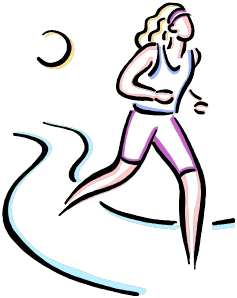 Proverbs 3:5-6,Trust in the LORD with all your heart and lean not on your own understanding; in all your ways acknowledge him, and he will make your paths straight. (NIV)
What are we to do "in the meantime" while we are in expectation for God to move in our situation on our behalf?  While we are in the middle of affliction, temptation, persecution and despair?
The psalmist tells us to "Trust in God."  Easy said than done… true.
In the meantime, while the bills are continually piling up, still at odds with our spouses and/or children, trouble on the job, health failing, no money in the bank… etc. in the meantime.
In the meantime… keep hoping, keep believing and keep trusting in the Word of God.  To trust is to believe, to believe is to act on faith.
In challenging times, instead of leaning on our own understanding of our situation, which often times, is a faulty understanding, this is why the psalmist admonishes us to  - lean not to our own understanding.  Why?  It is because, a part from Christ, the bible declares that the heart is naturally deceitful and desperately wicket.  We need to always be in a state of prayer.  Praying correctly, with the Words of God; learning how to listen to the voice of God… through the channels His Holy Spirit  also uses to answer our prayers.
But to know God is to know His Word and to be a doer of His Word as well as a hearer. It is difficult for some to hear the voice of God when going through life difficulties.  This is why it is so important not to isolate yourself during these times.
We need the comfort, encouragement and fellowship of immediate family, our Christian family and friends.  Although it is important to learn how to encourage ourselves as well, the Word of God declares in Proverbs 18:1, whoever isolates himself seeks his own desire; he breaks out against all sound judgment.
The bible declares that one can put a thousand to flight, and two can put two thousands to flight.  It is more strength and power in numbers with Christ being our front and rear guard and in the center of our endeavors.  There is strength and power in unity in Christ Jesus.
Even now, myself, I have to ever be so careful in recognizing the difference when I'm being tempted to fall into isolation from spending quiet time with God. For I too have slipped into isolation without even recognizing it.  This is a deceptive tacked from the deceiver, the father of lies, satan himself.  He desires to kill, steal and destroy, to divide and to conquer; to keep us from fulfilling the call of God in our lives.
Therefore, "in the meantime", whatever, you do don't isolate yourself; isolation can turn into a state of deep despair and depression.  Keep praying; keep seeking the face of God, always putting God in remembrance of His Word – His promises to you.
In the meantime, fellowship with one another, seek divine counsel, wisdom and strength to run this race of faith; this is needed to keep us moving forward in doing the things that we can and should be doing while depending and trusting upon God to do what we cannot do for ourselves.
God will see us through as a victor and not a victim!!!
/