Shopping Cart
Your Cart is Empty
There was an error with PayPal
Click here to try again
Thank you for your business!
You should be receiving an order confirmation from Paypal shortly.
Exit Shopping Cart
Good Morning Grace and Mercy
"Edify, Encourage, and Comfort Me"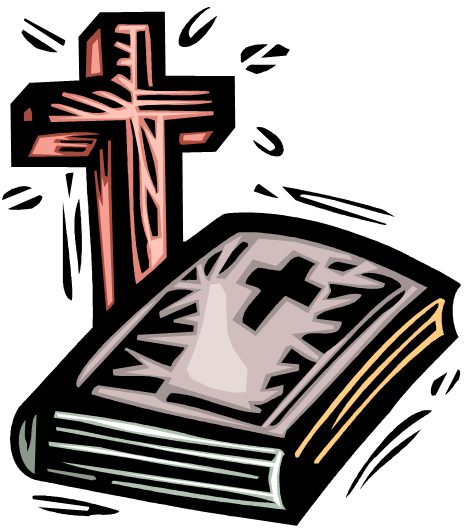 What is Lo Debar?  The Hebrew word – Lo meaning nothing and Debar means no pastor – Root word of Debar is No Promise.
Lo Debar is a physical place and/or state of mind when a person is in constant  fear, perpetual feeling of loneliness and depression, feeling unloved, unwanted, forgotten, worrying, feeling of being unsuccessful, unappreciated… to name a few… feeling of being trapped with no way out, exiled and cutoff.
Modern term of Lo Debar is any belief system that is contrary to the word of God which leads to strongholds; a state of despair without hope. 
Lo Debar has no respect of persons to enter into its captivity.  People of all walks of life have entered into Lo Debar. Christians, Preachers, Teachers, Kings, Queens, Politicians, even Children.  Lo Debar has no respect of persons to take its hold on you.
The story found in 2 Samuel 9:1-13, is about a covenant (a promise) made between David (soon to be King David) and Jonathan (King Saul's son). The bible records that Jonathan loved David as himself even though his father Saul was at war with David (his protégé) because David gained popularity with all the people at such a young age by killing Goliath single handed with the anointing of God upon Him.  Saul was in fear and jealous of David's victory over Gliath through his own weakness and inferiority, that he sought to kill David. David remained respectful to Saul's position and the call of God on his life.  David did not seek to retaliate. What Saul did not realize was that David was anointed to be the next King of Israel long ago for an appointed time. Saul made a statement in anger and his insecurities "Now what more can he have but the Kingdom".
Later in the story, King Saul and his son Jonathan died in the battle of Gilboa (2 Samuel 1).  David became the next King of Israel as it was appointed to him by God by the anointing of the Prophet Samuel long ago.
In 2 Samuel 21:1-9, you will find that David spared Jonathan's son Mephibosheth life as an atonement to the Gibeonites (to remove the three drought for Israel) for the slaughter of Saul against them and the broken covenat. Seven sons of Saul's house were given unto death.
As the story would have it, King David was thinking upon the friendship and covenant he had with his friend Jonathan and:
2 Samuel 9:1-13, David asked, "Is there anyone still left of the house of Saul to whom I can show kindness for Jonathan's sake?"
2
Now there was a servant of Saul's household named Ziba. They called him to appear before David, and the king said to him, "Are you Ziba?"
"Your servant," he replied.
3
The king asked, "Is there no one still left of the house of Saul to whom I can show God's kindness?"
Ziba answered the king, "There is still a son of Jonathan; he is crippled in both feet."
4
"Where is he?" the king asked.
Ziba answered, "He is at the house of Makir son of Ammiel in Lo Debar."
5
So King David had him brought from Lo Debar, from the house of Makir son of Ammiel.
6
When Mephibosheth son of Jonathan, the son of Saul, came to David, he bowed down to pay him honor.
David said, "Mephibosheth!"
"Your servant," he replied.
7
"Don't be afraid," David said to him, "for I will surely show you kindness for the sake of your father Jonathan. I will restore to you all the land that belonged to your grandfather Saul, and you will always eat at my table."
8
Mephibosheth bowed down and said, "What is your servant, that you should notice a dead dog like me?"
9
Then the king summoned Ziba, Saul's servant, and said to him, "I have given your master's grandson everything that belonged to Saul and his family.
10
You and your sons and your servants are to farm the land for him and bring in the crops, so that your master's grandson may be provided for. And Mephibosheth, grandson of your master, will always eat at my table." (Now Ziba had fifteen sons and twenty servants.)
11
Then Ziba said to the king, "Your servant will do whatever my lord the king commands his servant to do." So Mephibosheth ate at David's table like one of the king's sons.
12
Mephibosheth had a young son named Mica, and all the members of Ziba's household were servants of Mephibosheth.
13
And Mephibosheth lived in Jerusalem, because he always ate at the king's table, and he was crippled in both feet.
This blood covenant between David and Jonathan equates an even greater Blood Covenant that God made with man through and by Jesus Christ crucifixion.   Jesus shed His blood on the cross for all the sins of the world; God does not desire for any to perish, but for all to be reconciled to Christ.  Christ became sin for us; yes, He bore all our sins upon himself before we were yet born into this world; God's only begotten son Jesus Christ.
Just like David and Jonathan Covenant made between them for their future descendants that weren't even born yet, God through Jesus Christ has made a Blood Covenant with us on this day if we will accept His invitation of salvation by grace through faith in Christ. 
This Blood Covenant was made even before our physical existence in this world; God foreknew us; God foreknew that everyone would be born in sin and shaped in iniquity by the sins of Adam and Eve.
This is the Blood Covenant of Christ:
1 Col. 12-14, Giving thanks unto the Father, which hath made us meet to be partakers of the inheritance of the saints in light:
13
Who hath delivered us from the power of darkness, and hath translated
us
into the kingdom of his dear Son:
14
In whom we have redemption through his blood,
even
the forgiveness of sins:
1 Col. 21-22
, And you, that were sometime alienated and enemies in
your
mind by wicked works, yet now hath he reconciled
22
In the body of his flesh through death, to present you holy and unblameable and unreproveable in his sight:
23
If ye continue in the faith grounded and settled, and
be
not moved away from the hope of the gospel, which ye have heard,
and
which was preached to every creature which is under heaven.
There is a way out of Lo Debar:
God is not calling you and inviting you into a personal relationship with Him to lessen your life, but that you may have life and life more abundantly by excepting His invitation and placing your trust and hope in Him and Him alone. Repent and seek His face whole heartedly!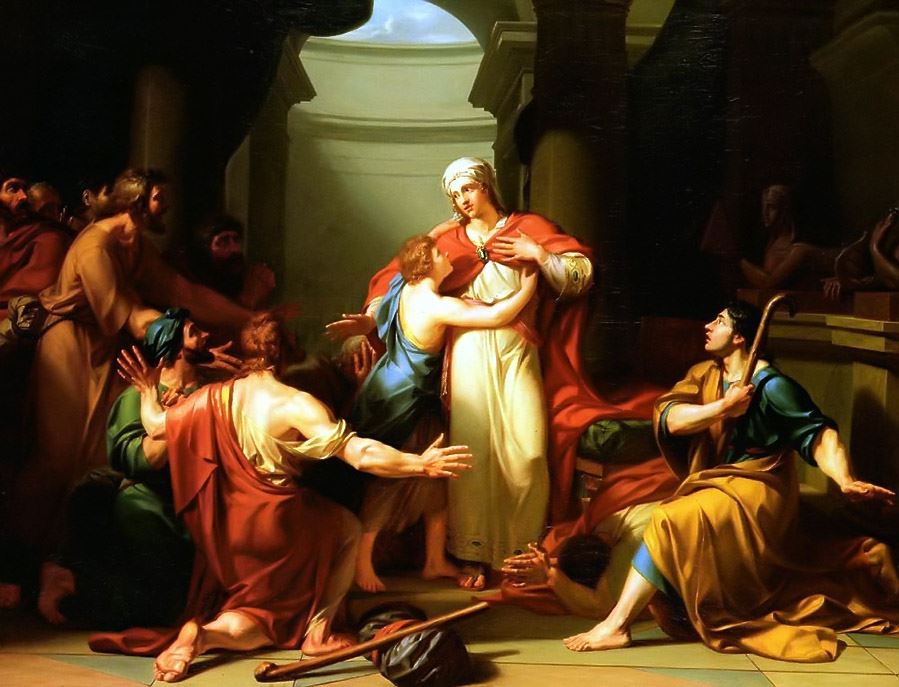 Genesis 50:20, But as for you, ye thought evil against me; but God meant it unto good, to bring to pass, as it is this day, to save much people alive.
"A Vessel used by God to bring about Deliverance"
 The picture depicts Joseph making himself known to his brothers after he became second in command to pharoah.
I am reminded of the bible story of Joseph (Jacob's son).  Joseph had 11 brothers and one sister. Joseph was hated by his brothers.  He brought to his father report of his older brothers wrong doings while out shepherding. They hated Joseph, too, because his father loved him best of all his sons because he was the child of his old age.  His father made him a beautiful coat of many colors, a long garment with sleeves. Joseph also had dreams, which he told his brothers, and they hated him for those dreams. What were his dreams? They are recorded in the following bible verses:
Genesis 37:5-11, Joseph had a dream, and when he told it to his brothers, they hated him all the more. He said to them, "Listen to this dream I had: We were binding sheaves of grain out in the field when suddenly my sheaf rose and stood upright, while your sheaves gathered around mine and bowed down to it."   His brothers said to him, "Do you intend to reign over us? Will you actually rule us?" And they hated him all the more because of his dream and what he had said. Then he had another dream, and he told it to his brothers. "Listen," he said, "I had another dream, and this time the sun and moon and eleven stars were bowing down to me."   When he told his father as well as his brothers, his father rebuked him and said, "What is this dream you had? Will your mother and I and your brothers actually come and bow down to the ground before you?" His brothers were jealous of him, but his father kept the matter in mind.
Joseph's older brothers hated him so much and thought to have prevented his dreams to come to pass, and make them of none effect; to have taken away his life; and to have made him a slave all the days of his life.  How jealous and hateful Joseph's brother were towards him. They threw him in a pit, sold him into slavery and faked his death.
I could only imagine how Joseph was feeling down in the pit, betrayed, unloved and hated by his brothers; he had to be very angry and bitter towards his brothers at that time.  But as the story goes on, in spite of the evil works towards Joseph from his older brothers, his dreams the visions that God gave him came to pass.
Some of us have had evil spoken to us by family members and non-family member alike, saying that you will never amount to anything, or be anything, spoken of negatively, persecuted, and plotted to do you harm… BUT GOD!!!
The bible records that God made Joseph a father to Pharaoh and the second-in- command to Pharaoh.  God's favor was with Joseph in Pharaoh's house, in the field and when he was even put in prison falsely. 
When the land of Canaan was struck with famine, Joseph's father sent his brothers to Egypt to buy food; the only rich country around - through Joseph's Godly wisdom to preserve for such famine; not so much for Egypt, but for his family as well, the very ones that mistreated him.
Now Joseph could have held a serious grudge towards his brothers and made them suffer and starve to death like they treated him; but because Joseph understood that out of the evil and wicket hearts of his brothers, God foreknew his brother's plot against him was meant for his harm, but God meant it for his and their good.
The moral to this story is although you may have been mistreated, spoken evil of, persecuted (falsely accused), by family and non-family members alike, will you hold grudges, harbor unforgiveness, or will you have the spirit of Joseph?   It may very well be that God will use you to bring about deliverance.
Readers, I had no idea the Holy Spirit was leading me here.  He that has an ear let him hear what the Spirit is saying.  Amen!
/