Shopping Basket
Your Basket is Empty
There was an error with PayPal
Click here to try again
Thank you for your business!
You should receive an order confirmation from Paypal shortly.
Exit Shopping Basket
Good Morning Grace and Mercy
"Edify, Encourage, and Comfort Me"
Zechariah 9:16, The LORD their God will save them on that day as the flock of his people. They will sparkle in his land like jewels in a crown.
"From Rags to Riches; From Self Righteousness to the Righteousness of God"
Isaiah 64:6, But we are all as an unclean thing, and all our righteousness are as filthy rags; and we all do fade as a leaf; and our iniquities, like the wind, have taken us away. (KJV)
Zechariah 3:3, Now Joshua was clothed with filthy garments, and stood before the angel. (KJV)
Mathew Henry's Concise Commentary:
Zechariah 1-5 The angel showed Joshua, the high priest, to Zechariah, in a vision. Guilt and corruption are great discouragements when we stand before God. By the guilt of the sins committed by us, we are liable to the justice of God; by the power of sin that dwells in us, we are hateful to the holiness of God. Even God's Israel are in danger on these accounts; but they have relief from Jesus Christ, who is made of God to us both righteousness and sanctification. Joshua, the high priest, is accused as a criminal, but is justified. When we stand before God, to minister to him, or stand up for God, we must expect to meet all the resistance Satan's subtlety and malice can give. Satan is checked by one that has conquered him, and many times silenced him. Those who belong to Christ, will find him ready to appear for them, when Satan appears most strongly against them. A converted soul is a brand plucked out of the fire by a miracle of free grace, therefore shall not be left a prey to Satan. Joshua appears as one polluted, but is purified; he represents the Israel of God, who are all as an unclean thing, till they are washed and sanctified in the name of the Lord Jesus, and by the Spirit of our God. Israel now were free from idolatry, but there were many things amiss in them. There were spiritual enemies warring against them, more dangerous than any neighbouring nations. Christ loathed the filthiness of Joshua's garments, yet did not put him away. Thus God by his grace does with those whom he chooses to be priests to himself. The guilt of sin is taken away by pardoning mercy, and the power of it is broken by renewing grace. Thus Christ washes those from their sins in his own blood, whom he makes kings and priests to our God. Those whom Christ makes spiritual priests, are clothed with the spotless robe of his righteousness, and appear before God in that; and with the graces of his Spirit, which are ornaments to them. The righteousness of saints, both imputed and implanted, is the fine linen, clean and white, with which the bride, the Lamb's wife, is arrayed, Re 19:8. Joshua is restored to former honors' and trusts. The crown of the priesthood is put on him. When the Lord designs to restore and revive religion, he stirs up prophets and people to pray for it.
My thoughts:
When we often hear the idiom "rags to riches" we may automatically equate it to a mundane sense – a person going from poverty to wealth.  But from a spiritual perspective, the idiom "rags to riches" is referring to a person no longer justifying himself through his own failing self righteousness of good deeds which are consider filthy rags to God, to one who's righteousness is justified by their believing faith in the works of Christ on the cross.
It is something truly profound to think upon how God views an individual's life achievements and charitable contributions as filthy rags outside of His righteousness, the righteousness of God, which is faith in Christ compared to how the world at large in its own self righteousness highly esteem those according to the world's belief  and reward system.
There is a reward of eternal life for those whom are made righteous through faith in Christ; there is also a reward of eternal damnation for those who place their faith in their own self righteousness.
The just and unjust alike are subject to these present perilous times.  The different is the just/believers whom are made righteous through faith in Christ, have a comforter, whom is the Holy Ghost; He comforts us in all things and the redeeming power of Christ blood cleanses us from all sin and unrighteousness. We have an advocator, Christ Jesus, who sits on the right hand of the Father and intercedes on our behalf.
The unjust/non-believers/unsaved have no savior, no comforter and no advocate. They will stand guilty and condemned of everything our accuser of the brethren, which is Satan, accuse them of before God because they have no saving grace because they made a decision through out there life here on planet earth to not chose /accept the free gift of salvation.
No one, absolutely no one, can live in this dying world without breaking God's law; this is why God sent His son Jesus through forty and two generations to be the propitiation for our sins. The word of God records in 2 Corin.3:6, … "the letter (10 commandments) kill, but the Spirit ( Christ – Spirit of God ) gives life.  The wages of sin is death, but the gift of God (which is His son Jesus) is eternal life.  The law (10 commandments) was given to show that we are all guilty of sin, no one is exempt, and that we all need a savior.  We are all to adhere to the 10 commandments, but under the new covenant, which is Christ, we are no longer under the curse of the law, which was death if anyone broke any part of the law. Under the new covenant, which is Christ, love fulfills all of the law. That is the true meaning and attributes of love found in 1 Corin. 13.
If we all wait until we get our selves together before coming to Christ, than no one would come to Christ. If we could get ourselves together, we would have a long time ago. But the truth of the matter is this - we can never save our own souls… only through accepting Christ in your life can save your souls from a burning hell.  It is the truth that makes us free.
You have been given freewill to choose this day life or death… choose life.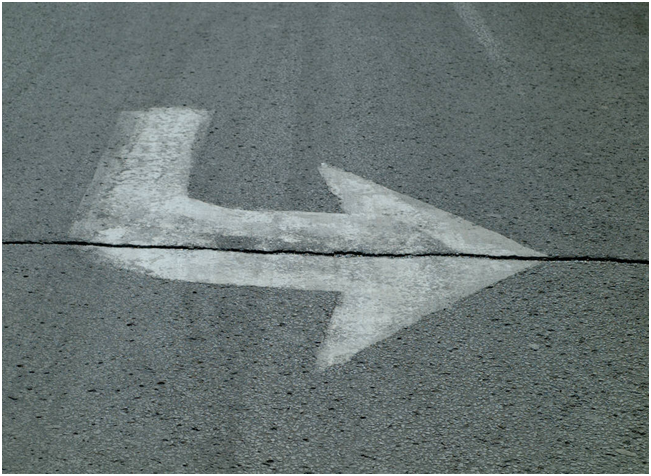 Romans 8:1-14,There
is
therefore now no condemnation to them which are in Christ Jesus, who walk not after the flesh, but after the Spirit.
2
For the law of the Spirit of life in Christ Jesus hath made me free from the law of sin and death.
3
For what the law could not do, in that it was weak through the flesh, God sending his own Son in the likeness of sinful flesh, and for sin, condemned sin in the flesh:
4
That the righteousness of the law might be fulfilled in us, who walk not after the flesh, but after the Spirit.
5
For they that are after the flesh do mind the things of the flesh; but they that are after the Spirit the things of the Spirit.
6
For to be carnally minded
is
death; but to be spiritually minded
is
life and peace.
7
Because the carnal mind
is
enmity against God: for it is not subject to the law of God, neither indeed can be.
8
So then they that are in the flesh cannot please God.
9
But ye are not in the flesh, but in the Spirit, if so be that the Spirit of God dwell in you. Now if a man have not the Spirit of Christ, he is none of his.
10
And if Christ
be
in you, the body
is
dead because of sin; but the Spirit
is
life because of righteousness.
11
But if the Spirit of him that raised up Jesus from the dead dwell in you, he that raised up Christ from the dead shall also quicken your mortal bodies by his Spirit that dwelleth in you.
12
Therefore, brethren, we are debtors, not to the flesh, to live after the flesh.
13
For if ye live after the flesh, ye shall die: but if ye through the Spirit do mortify the deeds of the body, ye shall live.
14
For as many as are led by the Spirit of God, they are the sons of God.
My thoughts: We as believers need to examine ourselves often. I was hearing these words in my spirit – are you in the zone?  I asked the Holy Spirit to give me revelation on what He was saying to me.  The following was reveled to me:
1a.) Love
2b.) Truth and Righteousness
3c.) Forgiveness
4d.) Faith
We cannot fully walk in faith and reap the benefits thereof without a heart of forgiveness which illuminates the truth in God's love; the Love of God which is shed abroad in our hearts by the Holy Ghost that gives us light unto God's truth and righteousness with a heart of forgiveness as we walk by faith.
a)   Luke 6:27-36,
27
But I tell you who hear me:
Love
your enemies, do good to those who hate you,
28
bless those who curse you, pray for those who mistreat you.
29
If someone strikes you on one cheek, turn to him the other also. If someone takes your cloak, do not stop him from taking your tunic.
30
Give to everyone who asks you, and if anyone takes what belongs to you, do not demand it back.
31
Do to others as you would have them do to you.
32
"If you
love
those who
love
you, what credit is that to you? Even 'sinners'
love
those who
love
them.
33
And if you do good to those who are good to you, what credit is that to you? Even 'sinners' do that.
34
And if you lend to those from whom you expect repayment, what credit is that to you? Even 'sinners' lend to 'sinners,' expecting to be repaid in full.
35
But
love
your enemies, do good to them, and lend to them without expecting to get anything back. Then your reward will be great, and you will be sons of the Most High, because he is kind to the ungrateful and wicked.
36
Be merciful, just as your Father is merciful.
b)    Psalms 85-10, Lovingkindness and truth have met together;
Righteousness and peace have kissed each other.
c)    Mathew 6:12, 14-15, And forgive us our sins, just as we have forgiven those who have sinned against us . . . If you forgive those who sin against you, your heavenly Father will forgive you.  But if you refuse to forgive others, your Father will not forgive your sins


d)    1 Peter 1:5-9, Who are kept by the power of God through faith unto salvation ready to be revealed in the last time. Wherein ye greatly rejoice , though now for a season, if need be , ye are in heaviness through manifold temptations:  That the trial of your faith, being much more precious than of gold that perisheth , though it be tried with fire, might be found unto praise and honour and glory at the appearing of Jesus Christ: Whom having not seen , ye love ; in whom, though now ye see him not, yet believing , ye rejoice with joy unspeakable and full of glory :  Receiving the end of your faith, even the salvation of your souls.
God's word admonishes us to examine ourselves. 2 Corin 13:5, Examine yourselves to see whether you are in the faith; test yourselves. Do you not realize that Christ Jesus is in you—unless, of course, you fail the test? 
How do we test ourselves?  We test ourselves by measuring our life style; that is, our speech, our thoughts, our actions etc. to God's Word. I believe when we all do this, we will find there are areas we  can make room for improvements.
After examining myself, I can honestly say, I have much work to do on me.  As the Holy Spirit of God works on me; I have a responsibility to work on myself as well.  For one, I cannot continue to do the same things the same way and expect to yield a change for the better; nor live life precariously concerning the things of God.  Readers, I'm telling the truth to make myself free.  I'm very familiar with the saying "tell the truth and shame the devil," but the devil is already shamed to all eternity.  My saying is "tell the truth and free yourself - from all bondages, deceit and sin in my life; it glorifies God to be truthful to ourselves.  We cannot grow in the things of God if we are not truthful first to ourselves.  None of us has arrived yet. In regardless of the titles and positions and gifts of God we may be operating in.  Therefore, as I'm being renewed day-by-day, I am reminded that - thereis therefore "NOW NO CONDEMNATION"  to them which are in Christ Jesus, who walk not after the flesh, but after the Spirit.
Prayer: Heavenly Father, in your son Jesus name, I come boldly to your throne of grace in hopes of obtaining mercy and finding grace in my time of need. Lord, I have falling short in many areas of your precepts and principals. I have sinned against you and you only God. Create in me a clean heart and renew within me a right spirit.  Examine my heart Oh Lord, and in all truth, help me to examine my own heart and cleanse me Lord of all unrighteousness.  Father, enlightened me by your Holy Spirit and give unto me knowledge with spiritual wisdom in all understanding in the revelation of your truths. The world is becoming increasingly troubled day-by-day, as the wicket becomes even more wicket because the love of many has grown waxed cold.  Strengthen me in my inner man by your Spirit and endow me with courage and boldness to walk by faith and not by sight;  and to NOT look on things that are seen, but to look on those things that are not seen – in the spiritual realm.  Increase my spiritual discernment to know that the weapons of my warfare are not carnal but mighty through you God to the pulling down of my strongholds and casting down my imaginations and every high thing that exhausts' itself against the knowledge of you God and empower me to bring into captivity all of my thoughts to the obedience of Christ Jesus; and being ready to punish disobedience when my obedience is fulfilled.  For it is your desire Lord that I prosper, be in health, even as my soul prospers. I pray God, that all are safe from the approaching hurricane. I pray that you will give us all good judgment and your divine protection as we experience these natural events.  And may men always, everywhere pray unto you and that daily souls are won unto you through the work of evangelism through your servants by your Spirit of love; and may we all daily seek ye first your Kingdom God and your righteousness that all these other things you promise us who believes may be added unto us.  In your son Jesus name, I pray, AMEN!!!
Now examine yourself and see what zone you are operating in – Spirit or Flesh (carnal thinking); it just very well may be that a positive change and/or detour need to be initiated on your part.  I'm constantly learning that God moves when we move.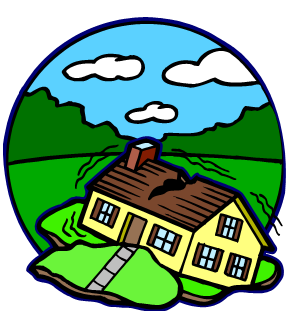 On August 23, 2011, the East Coast of the United States, practically the Washington, DC metropolitan area, experienced  something we have never experience before; at least, according to the scientist, we haven't experienced in the last century (100 Years).  We experienced a frightening, one minute effect of an earthquake. That one minute was pretty scary, especially for those of us who has never experienced one, before, me being one.
I had just finished studying Luke 10:19,I have given you authority to trample on snakes and scorpions and to overcome all the power of the enemy; nothing will harm you.
I had lain down to take a nap. I first heard a loud thump like someone was walking in my living room. I continue to try and sleep. Next, I felt my bed shake a little, I began to sit up and said to myself O.K. time to fight some demons.  Just as quick as that though was over the bed really started to shake.  I knew only one thing to do and that was to call on the name of Jesus.  I repeatedly said " In the name of Christ Jesus".  By the fourth time everything had ceased. I believe calling on the name of Jesus spared my life. A lot could have happened within that one minute.
When everything ceased, I got out of my bed and proceeded towards by front door only to fine my plant had turned over on the floor, food fell from on top of my refrigerator, cards and CD's  spread all across my living room floor.  I thought to myself, an airplane must have been flying pretty low. I ran upstairs to check on my neighbor; he wasn't home.  I went outside and asked my neighbors what happened, they didn't know.  I told them I called on the only name I know to call on and that is the name of Jesus. I heard from a gentleman walking down the street that some though the water tower exploded.  Well, I knew that wasn't so, because the streets would have been flooded for one.  Then I heard someone say they are talking about an earthquake on the radio. I went back in the house and turned on the television, and sure enough, they were talking about an earthquake.
I began praying for the safety of everyone; and then I realized, this is bible prophecy being fulfilled:
Mark 13:3-8, And as he sat upon the mount of Olives over against the temple, Peter and James and John and Andrew asked him privately, Tell us, when shall these things be? and what shall be the sign when all these things shall be fulfilled? And Jesus answering them began to say, Take heed lest any man deceive you: For many shall come in my name, saying, I am Christ; and shall deceive many. And when ye shall hear of wars and rumors of wars, be ye not troubled: for such things must needs be; but the end shall not be yet. For nation shall rise against nation, and kingdom against kingdom: and there shall be earthquakes in divers places, and there shall be famines and troubles: these are the beginnings of sorrows.
Why Jesus would mentioned earthquakes in divers (many) places; only because the world in the end times, very near to His return, will experience earthquakes in various places as never seen before. (pay attention to the signs)
We all have heard for years that Jesus' return is near. But we are nearer today than we ever had been before. As Jesus forewarned us all in His Word; these are the beginnings of sorrows.  It shall get worse. The only true comfort we all have is to abide under the secret place of the most high (psalms 91).  This mean to abide in the covenant of God's Word; making God our refuge and our fortress:
a.   My refuge- This is taking establishes a personal relationship with God; He  becomes a place of   comfort and His consolation helps ease in times of miseries and trials or misfortunes in life.
b.   My fortress- This is making God as our defense and protection against all kinds of evil things in life.
Psalms 18:10, The name of the LORD is a strong tower: the righteous runneth into it, and is safe.
We are living in dark days full of uncertainties if we place our hope and trust in the world systems and the present happenings of world events. Calamities and natural disasters, pestilences and violence of wicked and evil men are growing and flourishing in human society to attempt to make our picture of the future blurry and scary.
However, to the true believers, the blessing of God's security-His deliverance is guaranteed in life and in death. There is security, safety and satisfaction of God and His blessings upon our lives. However, these blessings are only to those who dwell in the secret place of the most High. This is God's preconditions of His blessings- to dwell in the secret place of the most High.
Have you accepted Christ in your life as your Lord and Savior? Or do you only call upon Him we you need Him?
Romans 10:9-10 is a simple prayer, in terms of length, of salvation.  Pray this prayer to accept Christ in your life today and find a local church for growth and support.
Romans 10:9-10, That if thou shalt confess with thy mouth the Lord Jesus, and shalt believe in thine heart that God hath raised him from the dead, thou shalt be saved.
For with the heart man believeth unto righteousness; and with the mouth confession is made unto salvation.
Prayer: Father God, in the name of your son Christ Jesus, I confess with my mouth that Jesus is Lord, and I believe in my heart that you, God, raised Jesus from the dead. Now come into my heart , wash away my sins, and fill me with your Holy Spirit. Amen!!!
At that moment, you are saved from eternal damnation. Your pass sins have been washed away.  Please find you a local church so that you may learn, be equipped and grow in the revelation knowledge of Christ Jesus.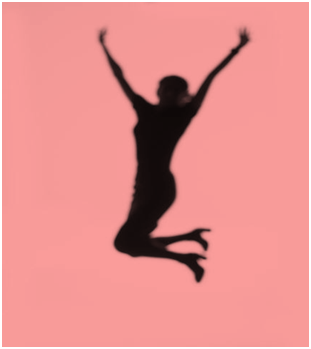 I have been studying the following scripture,
Ephesians 1:17-23
, the God of our Lord Jesus Christ, the Father of glory, may give unto you the spirit of wisdom and revelation in the knowledge of him:
18
The eyes of your understanding being enlightened; that ye may know what is the hope of his calling, and what the riches of the glory of his inheritance in the saints,
19
And what
is
the exceeding greatness of his power to us-ward who believe, according to the working of his mighty power,
20
Which he wrought in Christ, when he raised him from the dead, and set
him
at his own right hand in the heavenly
places
,
21
Far above all principality, and power, and might, and dominion, and every name that is named, not only in this world, but also in that which is to come:
22
And hath put
all things
under his feet
, and gave him
to be
the head over
all things to the church
,
23
Which is his body, the fullness of him that filleth all in all.
The Holy Spirit led me to give intense focus on verses 22-23:
22
And hath put
all things
under his feet, and gave him
to be
the head over
all things
to the church,
23
Which is his body, the fullness of him that filleth all in all.
The
all things
spoken of in the above referenced scripture in verses 21-22,
21
Far above all principality, and power, and might, and dominion, and every name that is named, not only in this world, but also in that which is to come:
22
And hath put
all things
under his feet, and gave him
to be
the head over
all things
to the church.
Now, some of us identifies church as a building that we go to on Sunday mornings or whatever your day of worship.  The truth of the matter is that while most people identify the word "church" with a building or maybe even a denomination, the meaning of the Greek word for "church" in the New Testament is an assembly of people, all though it referenced assembly three times out of 114 times it indicates church as a group of baptized believers.  
When Jesus told His disciples that He would build His "church" He did not mean a building or organization but simply a group of people redeemed from sin by His sacrificial death or a group of born again, baptized believers.
The Greek word "ecclesia" is originally defined as: "The called-out (ones)" [ECC = out; KALEO = call]. The word was used to indicate a civil body of select (called, elected) people; (called out –ones) later translation as church.
This was very important for me to differentiate the church building  vs. a group of baptized believers (people) in Christ Jesus because when we look at verse 23, it says,
23
Which is his body, the fullness of him that filleth all in all; the end of verse 22 says, … and him to be the head over all things to the church. I hope you're following me.  This verse is not talking about Christ filling himself in a building but in the individual person(s), baptized believer(s) in Christ Jesus. Therefore, my point is this, if God made Christ
21
Far above all
principality, and power, and might, and dominion, and every name that is named, not only in this world, but also in that which is to come:
22
And hath put
all things
under his feet,
and gave him
to be
the head over
all things to the church
,
23
Which is his body, the fullness of him that filleth all in all; --we as believers have this great Power of Christ dwelling on the inside of us.
This is far more Power than just singing a song about "all things under my feet."  We as believers, has got to learn to be equipped and use this "DUNAMIS POWER"within us to be able to stand against the wiles of the enemy ; moreover, to be fully equipped with the wisdom, knowledge and revelation of who we are in Christ to demonstrate the Dunamis Power of Christ in our lives and in the lives of other believers.  This is the Kingdom of God, it is with "Authority, and Dunamis Power with Demonstration in Chris Jesus manifested through the lives of the believer."  Believers ought to be full of faith and power.
Jesus did far more than just preach the Gospel; he also, healed the sick, cleansed the lepers, open blind eyes, raised the dead, and cast out demons etc.  As saints, we at times expect Christ alone to do things that he has given us the power to do with the indwelling of the power of his Holy Spirit.  God has given this power through the indwelling of the Holy Spirit to all believers, not just to the apostles, prophets, evangelist, pastors and teachers.
Now, when one first believe (give their life to Christ making Him their Lord and Savior), it's important for that believer to join a local assembly of believers (what we now call the church). 
Ephesians 4: 8-16
tells us why, wherefore, he saith, when he ascended up on high, he led captivity captive, and gave gifts unto men.
9
(Now that he ascended, what is it but that he also descended first into the lower parts of the earth?
10
He that descended is the same also that ascended up far above all heavens, that he might fill all things.)
11
And he gave some, apostles; and some, prophets; and some, evangelists; and some, pastors and teachers;
12
For the perfecting of the saints, for the work of the ministry, for the edifying of the body of Christ: 13Till we all come in the unity of the faith, and of the knowledge of the Son of God, unto a perfect man, unto the measure of the stature of the fullness of Christ:
14
That we
henceforth
be no more children, tossed to and fro, and carried about with every wind of doctrine, by the sleight of men,
and
cunning craftiness, whereby they lie in wait to deceive;
15
But speaking the truth in love, may grow up into him in all things, which is the head,
even
Christ:
16
From whom the whole body fitly joined together and compacted by that which every joint supplieth, according to the effectual working in the measure of every part, maketh increase of the body unto the edifying of itself in love.
As the Holy Spirit gave me the title for this post, I thought about Jesus' days in the wilderness and my current days in the wilderness.  The wilderness is a season of intense trials in one's life. Often times, you don't have many people around you. I view it as a time of intense testing of your faith, for some, right before you are sent forth by God to do miraculous work in His son Jesus name. Jesus himself performed his first miracle after he came out of the wilderness by changing water into wine.  I've come to believe that each individual has a set time for their time spent in the wilderness.  I believe we can over extend our time by not exercising our faith and/or giving up the good fight of faith.
Mathew 4:1 says, "Then was Jesus led up of the Spirit into the wilderness to be tempted of the devil." This had followed immediately after his baptism.  For 40 days and 40 nights, Jesus went through a series of temptations from Satan to get him to sin against God.  But there was no sin in Jesus.  Unlike the first man Adam whom satan tempted and caused him to fall and bring sin and death to all humanity.  Thank God for sending his only begotten son Jesus whom came that we might have life and life more abundantly and eternal life to whoever believes. 
Jesus fought the temptations of Satan by using the Word of God against satan. This is a lesson for all believers on what to do when we are under temptations of satan. The Word of God says, resist the devil and he will flee.  Jesus gave us a clear example on how to resist the devil; it is through speaking the Word of God.  Just aying "I plead the Blood of Jesus" is not enough, but "Applying the Word of God" to your situation is what's effective in your battle over resisting temptation as it was for Jesus.
I hear in my spirit "No more shucking and jiving"; The Holy Spirit is saying, "I have great and mighty exploits for you to do and souls are thirsty and waiting for your anointing I have placed in you and over your life."
O.K. readers, I'm telling the truth and freeing myself, I really didn't want to include "shucking and jiving", but this is what my spirit is saying to me, and I'm really trying to be transparent. The Holy Spirit speaks to your spirit, but never ever contrary to the Word of God; I hear the Holy Spirit saying to me "be a doer of the Word and not just a hearer only."
Glory be to God for not giving up on me!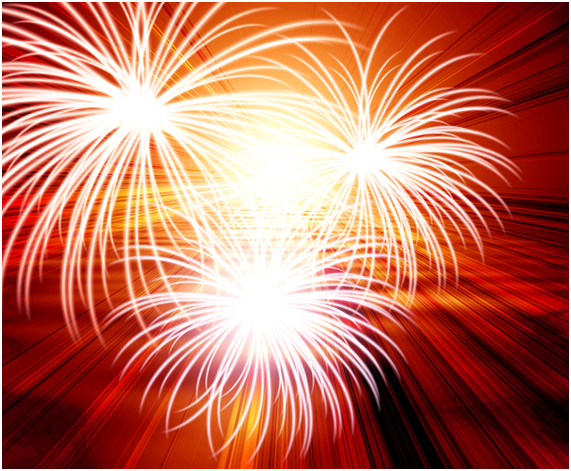 John 11:21-22, Martha said to Jesus, "Lord, if you had been here, my brother would not have died. But even now I know that whatever you ask from God, God will grant you."
This is a very powerful story how Jesus intentionally waited until His friend Lazarus, whom He loved, brother of Mary and Martha, was dead, after receiving the report that Lazarus was ill, to come to his aid – to heal him of his sickness.  This story intrigued me so much as it relates to our lives today. 
I've come to this conclusion, that there are times when God is about to work the miraculous in our life, when our situation may appear as though it's dead, in fact, it very well may be dead (looking through the lens of carnal eyes), with no hopes of a human resurrection.
Jesus could have made it to Lazarus in time to heal him of his sickness, but Jesus wanted to do more than just heal Lazarus.  Jesus had already been known to behold the supernatural power of healing the sick by laying hands and/or speaking a word of healing over the sick and all were heal.
Jesus wanted to do more.  He wanted to display His resurrection power to the mourners and to the spectators.  He wanted to display that He is more than a healer of sickness and diseases, but He is the resurrection and the life; Lazarus was chosen to be a part of Jesus' plan.  Martha was the only one who understood this, well, partially she did, and who did not put Jesus' supernatural powers in a box and put limits on Him.  She proved a measure of her faith in Jesus when she made this statement to Jesus in John 11:21-24:
"Lord," Martha said to Jesus, "if you had been here, my brother would not have died. But I know that even now God will give you whatever you ask."
Jesus said to her, "Your brother will rise again."
Martha answered, "I know he will rise again in the resurrection at the last day."
Now, as we read further on in the story, we will see that Martha believed in Jesus' resurrection powers on the "Last Day" when all the saints will be resurrected.  She too, failed to fully understand that Jesus' is the resurrection and the life and that He had the power to "EVEN NOW" in this life, to resurrect her brother Lazarus.
So, I ask, what limits have you or have you allowed for others to place on God concerning your situation.  We all may say, as believers, that we want to be used by God, but we don't want to suffer for righteousness sake, we don't want to go through anything.  When Jesus got word from the sisters Mary and Martha that Lazarus was sick, Jesus stated in John 4, "This sickness will not end in death. No, it is for God's Glory so that God's Son may be glorified through it." 
Although your situation may very well appear to be dead in the natural, "EVEN NOW", God is able to resurrect you and your situation. God just doesn't want to heal you he wants to resurrect you.   He wants to use your situation to show forth His Glory (Resurrection Powers) in your life.  So don't give up on God, don't through in the towel just yet because "EVEN NOW" while all hope seems to be gone, when it appears to be dark and gloomy, when those that are close to you and the spectators and the gossipers are standing around looking upon your situation drawing their own conclusion on what theywould have done or what you should have done "EVEN NOW" God says " your situation is not unto your ruins nor your death, but for the Glory of God, so that His Son may be manifested in your life
"EVEN NOW." 
So, take off those grave clothes and COME FORTH!!!  Be not weary in well doing, for in due season you shall reap if you faint not.  Continue to do what you know to do in the natural with the strength of God and depend and trust in God to do what only He can in the supernatural.
"EVEN NOW" GOD IS ABLE TO WORK THE MIRACULOUS IN YOUR LIFE!!!
Arise and Shine, for your light has come, and the Glory of the Lord has rest upon you!!!
DO YOU BELIEVE?
Acts 26:2, I think myself happy, King Agrippa, because I shall answer for myself this day before thee touching all the things whereof I am accused of the Jews…
When the Apostle Paul was standing in judgment before King Agrippa, even though he was possibly facing death, the Apostle made this amazing statement that is something for us to consider, today.  He said, "I think myself happy." He went on to explain that he was happy to be able to defend his life by telling his testimony.  In so doing, King Agrippa told the Apostle Paul that he almost persuaded him in becoming a Christian.  Even though King Agrippa didn't immediately convert and became a Christian, a seed has been planted and as a result, the King found no wrong doing of Apostle Paul. The Apostle Paul was bought to stand in judgment simple because he was preaching to the Jews on the resurrection of Jesus Christ.
What is happiness?  The root word of happiness is happy.
The word "happy" is derived from the Latin word, hap. Hap means hap-hazard.  It refers to circumstances that are happy.  I am happy today because it is Christmas.  I am happy today because it is my birthday and I receive presents.  I am happy today because I have enough food on the table for me, and someone else made it and prepared it.  I am happy today because I got to sleep in.  I am happy because of happy circumstances that have made me happy.  Happy talks about things you do and is contingent upon something happening and/or making something happen.
Please Note: "While happiness is something we make happen, the biblical concept of JOY is quite the opposite.  It comes from the Greek word, makarious.  You can be joyful and unhappy at the same time. You can be joyful even in the midst of unhappy circumstances.  Joy has to do with the Spirit of God living inside of you. It has to do with that smile of God living in your heart.  Joy is the assurance that God is with you and in you in all circumstances. It is knowing that in all circumstances of life, good and bad, that God will never leave you nor forsake and will take care of you.  It is in knowing that God has a plan, a purpose, and a future for you, even when the circumstances are unhappy."  The Holy Spirit of God even makes intercessions on your behalf. Overall, you can be joyful during unhappy circumstances. (Nobody and I do mean absolutely nobody is happy all of the time.  In the book of Eccl. 3, it declares "there is a time for everything; a time to weep and a time to laugh." While there is a time for everything… to be happy is a choice, to have joy is a decision derived from assurance in God even in unpleasant circumstances.
Proverbs 23:7, For as he thinks in his heart, so is he.
In this world, we cannot depend on people to cheer us up when we we're down, or make us happy when we're sad.  God has blessed me with some very loving, and caring family and friends in my life and I am so blessed and grateful to have them as a part of my life.  I'm sure you do to.  But, we cannot always depend on people to make us feel good when we're down. 
I know for me, there have been some days when I was down and nobody around to help pick me up, or I could be in a mood of not wanting to be around anyone.  I'm sure you may have experienced some of these days, and if not, just live a little longer and you'll know what I mean.  It is in these times, I've learned to depend on the strength of God to help me grab myself up by my boot straps… and think myself happy!   That's right; you can actually think yourself happy! 
The bible tells us how in Philippians 4:8 – Finally, breathen, whatsoever things are true, whatsoever things are honest, whatsoever things are just, whatsoever things are pure, whatsoever things are lovely, whatsoever things are good report; if there be any virtue, and if there be any praise, think on these things.  Our attitudes are an outward expression of our heart.  What are we putting in our hearts?  Have you ever been able to think on a person or something that you love and change your feelings?  I sure have.  Happiness is often a choice.
What helps me in times of difficulties, and has proved to be the KEY FACTOR of my happiness… is to make myself (choose) not to think or talk so much on the problem(s) itself, but the solution(s) to the problem(s). Sure, I have my moments of pity parties, but guess what, those kinds of parties are less frequent these days and the pity party closing hour are earlier. My solution(s) derives from spending time with God through prayer, studying His Word, and seeking wise counsel;  along with God's strength, I make myself (choose) to walk it out by faith and trust in God.  No, it's not at all easy, but with God truly, without any doubt, "all things are truly possible."
The mind is an amazing creation of God.  We can actually think our way into healing.  Now, if you're on any prescribed medication, than by no means am I indicating to stop taking your med. and think positive more.  But, what I am saying is that our attitudes, what we meditate on, can speed up or slow down our healing and deliverance.; even our environment is a great factor in our healing and deliverance.  It is also a scientific fact that patients with a positive attitude recover faster.  Moreover, God said it is so.
Proverbs 17:22, A merry hearth doeth good like medicine; but a broken spirit drieth the bones.
A cheerful attitude and a negative attitude can be very contagious.  Case and point: Have you ever been around someone who was very cheerful when you were down, and all of a sudden you start to feel that burden being lift off of you? Or, see someone laughing so hard and all of the sudden you start laughing and don't know why?  Or , have you ever been out walking and smiled at a stranger while just simply saying "Hi" and they return the greeting with a smile or vice versa? I sure have.  The same effect can happen around negative people.  When a person(s) in your presents constant speak of negativity, and all of the sudden you start feeling extremely irritated or maybe even become negative yourself? 
 "Happiness breeds happiness and negativity breeds negativity."
Laughter is an expression of the heart's happiness, good clean laughter helps bring about an inner-healing, as well as, faith and trust in the Lord.  Sometimes I could be faced with some very difficult circumstances and I will feel inner-peace and joy that I know it's not my own, but comes directly from God, because this kind of peace and joy surpasses all understanding.
God commands us to let this mind of Christ be in us. You see, His ways are above our ways. He wants us to begin to think His thoughts and only then will we align with His will, timing and plans; only then, we will see His creative changes in our lives.
If today you're feeling down trodden, a little blue, depressed, and/or anxious and haven't smiled all week, try this, think on a person(s) "JESUS" or something that you love and change your feelings?  Happiness is truly often a choice; but the Joy (assurance) of the Lord is our strength!!!
Weeping may endure for a night; but joy comes in the morning!
Try not to take life so seriously all the time that you forget to laugh. SMILE… we all really do look and feel so much better when we SMILE! 
Click on the following link and get your laugh on!!!
(This is one of my older posts, written on February 9, 2009)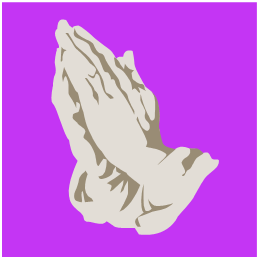 Why must I forgive? First, it is God's commandment that we forgive our debtors. As we stand in prayer asking God to forgive us, the model prayer in Mathew 6:12 teaches us to pray and ask God to forgive us our debts as we forgive our debtors. Hmmmm...
as we forgive our debtors
. So than asking God to forgive us is a two part petition to God with conditions. Meaning, God only forgives us
as we
forgive others who has offended us, hurt us, caused us harm, talked about us, lied on us, cheated on us, persecuted us, treated us unfairly, etc.
People's New Testament Commentary:
Forgive us our debts, as we forgive our debtors. Debts means moral obligations unfulfilled--our shortcomings, our sins. Let it be noted with emphasis that God is asked to forgive us as we forgive others. We ask, in other words, that he may mete out to us what we measure to others.
My Insight:
So, you may wonder if you have been harboring unforgiveness and have asked God to forgive you, and wondering, if in fact, you have been forgiven by God. The hard answer is NO. If you harbor unforgiveness and petition God for His forgiveness for your sins they are not forgiven. We may have a false sense of being forgiven by God for our sins while we hate our brother because we see God's grace and mercy poured out, operating in so many other areas of our lives. But the truth to this matter is... the unconditional love, the compassion, the goodness, the longsuffering (patience), the tendermercies of God towards us is what's sustaining us. The bible records in Lamentations 3:22-23, It is of the LORD's mercies that we are not consumed, because his compassions fail not. They are new every morning: great is thy faithfulness.

Oh how the Lord God has piety on us, Oh how He's patient/longsuffering towards us not willing any of us to perish in our sins giving us an opportunity every minute every day allowing us to breathe to repent of our sins and live a righteous life in Him. Under the old covenant the penalty of sin was death, but under the New Testament (Jesus) we are under grace. Oh what a mighty loving God He is. Where sin abounds, grace abounds much more. Yet, we are not to use grace as a cloak for sin. That means to continue in our sin banking on the grace and mercy of God to keep us.

However, we do sometimes, some of us may not want to admit it, but we do, well I do. There is a saying in the body of Christ, "tell the truth and shame the devil"... I say "tell the truth and free your self!" Praise God for His Grace and Mercy!

Now, I use to believe that as long as I have confessed to God my unforgivesness, how angry I may have been at an individual for what they did to me that I have forgiven my debtor. This is a far cry from the truth. While I may have confessed my unforgiveness to God and asked God to help me to forgive, this does not mean that I have forgiven them. Let me help you out here. As long as you have ill will (ungodly thoughts) towards a person who has offended you, and if every time you think about them and/or the event that caused you great distress, and it causes you emotional pain/turmoil, than you have not fully forgiven.

So, what must one do to truly forgive? It is a simple answer, but yet complex for many, and that is to love. That's it, we are commanded to love even our enemies. WOW! You may be saying "easy said than done Sis, you don't know what I've been through" True... but i do know that we cannot fulfill this love commandment within ourselves, because the bible says that know good thing dwells in the flesh, but with God... all things are possible. (Mathew 19:26)

1Peter 4:8, Above all, keep fervent in your love for one another, because love covers a multitude of sins.

The reason why we want to harbor unforgiveness is because it gives us a false sense of retribute, paying back our offenders for what they did to us.

This is a lie a deception from the father of lies satan. The reason satan wants you to hold onto that bitterness/unforgiveness is because it is poison to your soul. Jesus said the devil come to steal, kill and destroy. Satan wants to do just that to you. That's why satan makes unforgiveness "feel so good"... he wants you soul to be poisoned and separated from God and not receive all the promises and blessings of God.

FORGIVENESS DOES NOT SET THE OTHER PERSON FREE, IT SET YOU FREE FROM THE BONDAGE OF BITTERNESS.

Romans 12:19, Do not take revenge, dear friends, but leave room for God's wrath. For it is written, "Vengeance belongs to me. I will pay them back, declares the Lord." (ISV)

When we harbor unforgiveness we take revenge, we take action without the authority of God, we act as God; we leave no room for God to intervene on our behalf. We become disobedient to God.

Application to Forgive:
What I have discovered is that the more I fellowship with God, through prayer and studying His Word, the more I'm being purged, and molded into His image. I'm not there yet, but I see a change in me... more Godly love is flowing through me. Contrary to popular belief, I don't just pray on a thing one time, or cast my cares on God one time and forget about it... what's that saying "Let go and Let God"... It does not work effectively like that.

I've learned that I must commune with God on a daily basis on the cares of my life. When ever ungodly thoughts come into my mind, and they will; when ever satan brings accusations to my thoughts, (reminding me of the events and people that hurt me) because he will, I've learned that I must cast down those thoughts and imagination and pulling down those strongholds, not once in a while or when I feel like it, but every time they come into my mind, I've learned to quote 2Corin 10:3-6 For though we walk in the flesh, we do not war after the flesh: 4 (For the weapons of our warfare are not carnal, but mighty through God to the pulling down of strong holds;) 5 Casting down imaginations, and every high thing that exalted itself against the knowledge of God, and bringing into captivity every thought to the obedience of Christ; 6 And having in a readiness to revenge all disobedience, when your obedience is fulfilled.

The bible says God's Word is effective for whom ever believe. I must replace the ungodly thoughts with God's Word. I must PUSH myself. This is something I must do not God. He has given us a helper, His Holy Spirit that he promised us will lead us into all truth and righteousness. So we are not in this battle alone. We have a helper... the Holy Spirit of God dwelling down on the inside of us.

We must properly "Apply the Word of God" to our situation if we ever want to experience true deliverance. If not we will build up strongholds in our lives, (a wrong way of thinking and believing that's contrary to the Word of God that leads to a faulty way of living) and it will hinder our walk and relationship with God, our personal relationships with family and friends, even our careers, it blindly affects every area of our lives.. living an unbalanced life. We will never experience true deliverance and freedom in our lives if we do not learn how to properly "Apply the Word of God" in our lives and forgive.

We must learn to forgive. Harboring unforgiveness grieves the Holy Spirit of God whereby hindering the anointing of God to flow fully and freely in our lives. Unforgiveness hinders and stops the flow of the anointing through you. For God is love. And He can not operate through us freely with the spirit of unforgiveness ruling in our our hearts. We can't have two masters operating in our lives. We must serve one (God) the God of love and hate the other (satan/evil) spirit of unforgiveness. We must love what God loves and hate what God hates.

Pray the Word, Hear the Word, study the Word, be obedient to the Word, and apply the Word effectively to your life.

Mathew 6:15, "But if ye forgive not men their trespasses, neither will you Father forgive your trespasses."

Psalms 55:22, "Cast your burden on the LORD, and he shall sustain you: he shall never suffer the righteous to be moved."

1 Peter 5:7, Casting all your care upon him; for he careth for you.

James 5:16, Confess your faults one to another, and pray one for another, that ye may be healed. The effectual fervent prayer of a righteous man availeth much.

Amen and Amen!
I recently had a telephone conversation with one of my sisters, and expressed to her how I felt like I was in my 11th hour.  I said to her "but you know what, I feel like God has given me a second wind."  Under my current circumstances, I have an overwhelming feeling of peace... that peace of God that transcends-surpasses all understanding - that's guarding my heart and my mind through Christ Jesus.  I said to her "I know that it's God's peace… assuring me that things are going to work out."
God promised that He shall keep thee in "perfect peace" whose mind is stayed on Him.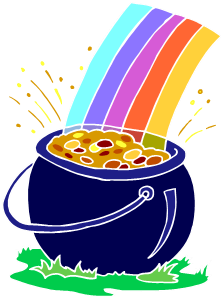 The peace of God is an amazing feeling to experience.  When all odds seems to be against you; when that blessing, that miracle, and the promise of God you've been waiting for seems to be taking forever; or like it's never going to happen.. feeling like time is running out.  I know that it is in these times my faith is truly being put through the fiery furnance (testing); I must continue to stand on the Word of God; walk by faith and not by sight.  I don't see it yet, but I'm going to keep moving and keep believing until it manifests; knowing that God's timing is not my timing; I don;t know how I'm going to come out, but I'm confidant that God is going to bring me out, because I put my trust in Him.
These are the times our charcater is being developed, our faith is being stretched to the max, and over all, it draws us more closer to God.
I read the story in the book of Mathew 20: 1-16, "The Parable of the Vineyard Workers."  This parable was about men standing around in the marketplace waiting to be hired for labor. Several times in one day, the landowner went back to the marketplace and hired men.  At the 11 th hour, one hour before closing, the landowner went back to the marketplace and still found more men standing around. So he asked them, "why are you standing around," and they replied, "no one has hired us;" so the landowner hired them at the 11 th hour (5:00 pm) one hour before the end of the work day.  Now, the first group the landowner hired was early in the morning, around 6:00 am; he promised to pay them one Denarius (a common laborer day's wage).  The second through the fifth group he hired, he promised to pay them whatever seemed fair.
As it was, when it was time to pay the laborers, the landowner asked his foreman to call for the last group hired to be paid first, and continue in that order.  He paid them all one Denarius.  When the first group, after working in the hot sun all day long, found out that the last group had been paid an equal amount to them, they began to grumble and complained to the landowner:
The Landlord answered one of them, "I am not being unfair to you, friend.  Didn't you agree to work for a Denarius? Take your pay and go. I want to give the one who was hired last the same as I gave you.  Don't I have the right to do what I want with my own money? Or are you envious because I am generous?"  "So the last will be first, and the first will be last."
The following is my revelation from this parable:
1)      Never give up on God;
2)      Wait patiently for God to act on your behalf, regardless of how long it's taking;
3)      If you give up and turn back, because you stop believing (lose hope) thinking it's too late, or it's never going to happen, you'll miss your opportunity to be bless;
4)      When it seems like everyone around you are moving ahead of life faster than you, don't give up, don't become envious or jealous, STAND, God has a plan and a purpose for your waiting;
5)      God has a set time to bless you; and the blessing you shall receive in that set time will make up for your time in waiting patiently. 
6)      The generosity of the landowner can be equated to the goodness of God; the 11th hour hires worked for one hour and received an equal day of wages to the first hires, and were the first ones to be paid.  The favor of God upon your life may not seem fair in the eyes man; but it's just in the eyes of God.
7)      I'm sure the labors that were hired at the 11 hour became tired, wearied and even frustrated during the course of the day; I'm sure they probably thought about leaving; however, they stayed and waited, even until the 11 th hour (5:00 pm), one hour before the closing hour of the day (6:00 pm).  This was such an unusual time of the day for an opportunity to be hired.  But this sets an example; like those laborers never gave up hope, we are to never give up hope, even in our 11th hour when it seems like time is running out.  Much like in the life of the believer, in our season of waiting with expectation, God has an unusual timing and way of showing up and showing out on our behalf, if we don't lose hope.  
I will close by saying, no matter how late in the game it may seem, don't stop believing, and don't ever give up hope.  The following is what King David declared in his closing in Psalms 27:  I had fainted, unless I had believed to see the goodness of the LORD in the land of the living. Wait on the LORD, be of good courage, and he shall strengthen thine heart; wait, I say, on the LORD!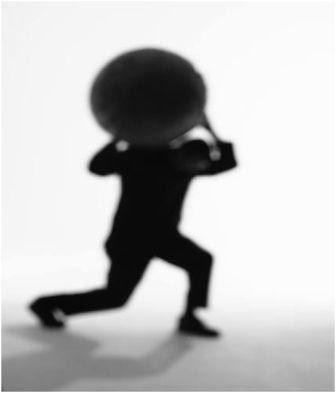 I was reading a facebook post the other day, of a young man who wrote "the enemy is really attacking me… pray for me".   Some of his responses, in an attempt to encourage him, were this very common non-scriptural saying, among Christians and non-Christians alike "God won't put more on you than you can bear."  Sounds familiar?  I'm sure you have heard this saying one time or another, or maybe even said it yourself to encourage someone.  But the truth of the matter is this saying has no scriptural bases at all.

Moreover, this non-scriptural saying is quoted at the most difficult time in one's life.  For instance, someone looses their home to foreclosure and someone tells them, "God won't put more on you than you can bear;" or someone is critically ill and someone says "God won't put more on you than what you can bear;"  here's a common time, somebody's loved one passes, and someone will say "God won't put more on you than what you can bear or they may even say handle."  You know, I'm sure they all mean well, but we as believers, have got to recognize the difference between scriptural and non-scriptual.... someone's  soul could be at stake.
God never said I won't put more on you than you can bear; that would be implying that He did all these bad things.  The fact of the matter is, we live in a wicked and fallen world; God surly does reign and He is still on the throne, but he has also given man dominion over the earth.
We are all going to endure some kind of trouble in our life time.  God never promised we won't encounter some kind of trouble in our life.  In fact, Jesus warned His disciples prior to His crucifcition.. "I have told you these things, so that in me you may have peace.  In this world you will have trouble.  But take heart! I have overcome the world." (John 16:33)  No one is except from trouble.  Brother Job said "man born of a woman is of a few days, and those few day are full of trouble."  But those who believe on the Lord Jesus Christ, He does promise peace in Him - peace even through the storms of life.
Sadly enough, this saying has been used out of context from generation to generation.  Your may have heard some preachers saying it, or even heard it in lyrics to a song; or maybe even said it yourself.  Sounds good… but think about it… if God doesn't put more on us than what is humanly possible for us to bear, according to His will, than there wouldn't have been any need for God to send us His Holy Spirit, whom he sent to us as a helper, savior, deliverer etc. in the lives of believers.
Many have used the following scripture as their bases for the old familiar saying:
"There hath no temptation taken you but such as is common to man: but God is faithful, who will not suffer you to be tempted above that ye are able; but will with the temptation also make a way to escape, that ye may be able to bear it." (1Corin.10:13) 
This scripture is clearly speaking about overcoming temptations; how God can and will help us to overcome any and every temptation, if we earnestly seek Him for His help:
2 Coring. 12:9, My grace is sufficient for you, for my power is made perfect in weakness."
James 1: 3-16, When tempted, no one should say, "God is tempting me." For God cannot be tempted by evil, nor does he tempt anyone; but each one is tempted when, by his own evil desire, he is dragged away and enticed. Then, after desire has conceived, it gives birth to sin; and sin, when it is full-grown, gives birth to death.
God did not send us His Holy Spirit just for us to gain power over the enemy.  He also sent His Holy Spirit for the believers to do mighty and great works in His son Jesus name.  Jesus said in Acts 1:8,  "But you will receive power when the Holy Spirit comes on you; and you will be my witnesses in Jerusalem, and in all Judea and Samaria, and to the ends of the earth."    Again in John 14:12, Verily, verily, I say unto you, "He that believe th on me, the works that I do shall he do also; and greater works than these shall he do; because I go unto my Father."  Jesus also told His disciples in John 15:5, I am the vine; you are the branches. If a man remains in me and I in him, he will bear much fruit; apart from me you can do nothing.  In all that we do for Christ will be accomplished - Not by might nor by power, but by my Spirit,' says the LORD Almighty. (Zachariah 4:6)
Every task or assignment God gives to a believer cannot be accomplished within themselves, that is, in our own strength to be effective.  We need the power of the Holy Spirit.  More importantly, we need to understand the Holy Spirit (third person of the trinity) functions in the lives of believers.
Here are a few:
He communicates /Speak with us (Acts 13:2)
Intercedes on the behalf of someone (Romans 8:26)
Guide (John 16:13
Appoints (Acts 20:28)
Lead (Romans 8:14)
Reveal Sin (John 16:18)
Certainly, God does put more on us than what we can bear; this is why we need the power of His Holy Spirit to work in us and through us.  We put more on us than what we can bare, when we attempt to operate in the things of the Spirit without tapping into the power source – the Holy Spirit of God.
When test and trials in our lives becomes insurmountable; when the repetitive, mundane affairs of life weighs us down, this is what Jesus invites us to do:
Mathew 11:28-30, Come unto me, all ye that labor and are heavy laden, and I will give you rest.  Take my yoke upon you, and learn of me; for I am meek and lowly in heart: and ye shall find rest unto your souls.  For my yoke is easy, and my burden is light.
1 Peter 5:7, Casting all your care upon him; for he careth for you.
So, the next time someone say to you, "God won't put more on you than you can bear", you can tell them… Yes He does, but He has given me His Holy Spirit, to help me bear it!
Psalms 55:22, Cast thy burden upon the LORD, and he shall sustain thee: he shall never suffer the righteous to be moved.

Mathew Henry's Commentary:
55:16-23 In every trial let us call upon the Lord, and he will save us. He shall hear us, and not blame us for coming too often; the oftener the more welcome. David had thought all were against him; but now he sees there were many with him, more than he supposed; and the glory of this he gives to God, for it is he that raises us up friends, and makes them faithful to us. There are more true Christians, and believers have more real friends, than in their gloomy hours they suppose. His enemies should be reckoned with, and brought down; they could not ease themselves of their fears, as David could, by faith in God. Mortal men, though ever so high and strong, will easily be crushed by an eternal God. Those who are not reclaimed by the rod of affliction will certainly be brought down to the pit of destruction. The burden of afflictions is very heavy, especially when attended with the temptations of Satan; there is also the burden of sin and corruption. The only relief under it is, to look to Christ, who bore it. Whatever it is that thou desirest God should give thee, leave it to him to give it in his own way and time. Care is a burden, it makes the heart stoop. We must commit our ways and works to the Lord; let him do as seemeth him good, and let us be satisfied. To cast our burden upon God, is to rest upon his providence and promise. And if we do so, he will carry us in the arms of his power, as a nurse carries a child; and will strengthen our spirits by his Spirit, so that they shall sustain the trial. He will never suffer the righteous to be moved; to be so shaken by any troubles, as to quit their duty to God, or their comfort in him. He will not suffer them to be utterly cast down. He, who bore the burden of our sorrows, desires us to leave to him to bear the burden of our cares, that, as he knows what is best for us, he may provide it accordingly. Why do not we trust Christ to govern the world which he redeemed?  Amen and Amen!!!
My thoughts: For our God is a God full of loving kindness and tender mercies.  He is a God of long suffering (patience), comfort, and forgiving.  In all of this, we must never forget that, God is also a God of Judgment and Truth and that He will chastise those whom He loves.  That is not to think that we as believers can continue to walk in error without God bringing upon us His rod of correction to lead us in the way we should go, by making our crooked paths straight; unlike man, God does it all in love.
This is why a just man can fall seven times (fugitively speaking) I've fell more time than that ;.) and get back up again, because the Lord sustained him... because in times of trouble, he cried out to God and God did not suffer him to be moved.  This is what we are to do in times of trouble, when we have neither answers nor solutions to our cares of life.  Cast (give) all our cares (burdens) upon God in prayer with all boldness and confidence and faith that He will sustain us – see us through.  Even if God doesn't readily change the situation, He will readily change our attitude towards the situation and give us strength to endure.  God will edify, encourage and comfort us through it, all the while, He is with us, developing our character and stretching our faith in Him – transforming us into the image of Christ.
Just as I have, I know you too, have head this phrase spoken and used my Christians and non-Christians alike: Let Go and Let God;  In fact, it the subtitle to this blog. The phrase is very catchy, but without understanding and application on how to Let Go and Let God, that is all it is, just a catchy phrase.  This catchy phrase, I believe is derived out of the Word of God, Psalms 55:22, Cast thy burden upon the LORD, and he shall sustain thee: he shall never suffer the righteous to be moved.
Let me wxplain further:

To Let Go of your cares (burdens) is to bring it to God in prayer.
To Let God is to totally believe that God hears your prayers and will answer you, and will deliver you out of all our trouble.  To Let God, in essence, is to believe by faith, that which you ask of God, without wavering in your faith, according to His will, shall come to pass... believing that He will fix it and you as you continue to move forward by walking by faith and not by sight; doing what you can do in the natural and depending upon God to do, what you can't do in the super natural.  Even though you may not understand it, we must believe in this, "that He that is in us, is greater than he that's in the world; that His strength is made perfect in our weakness; that God shall provide all of our needs according to His riches in Glory; no weapons formed against us shall prosper (they may form, but it will not prosper); no grave trouble shall over take us; He that started a good work in us, shall perform it – complete it, until the day of Christ's return; that we are more than conquerors through Him that loves us; He wil keep thee in perfect peace, whose mind is stayed on Him; that if we call upon God, He will hear us – He will answer us - and show us great and mighty things that we did not know; that He will lead us in the paths of righteousness; He will make our crooked paths straight, that He will go before us and be our rear guard as we walk according to His Word, by faith; believing that regardless of what it looks like, God has a Purpose and a Plan for our Life... it is of good and not evil, to give us a hope and an expected end.  Without faith, it is impossible to please God.
Another catchy phrase – Once you give it to God, don't take it back; it literally means, don't lose hope in God to show himself strong, on your behalf, in your situation; don't waver in your faith –do not stop believing; do not doubt God, do not lose trust in God – and do not put your trust in man, etc. When we operate in the above, we have literally taken back the cares (burdens) that we have given to God through prayer.
DON'T TAKE IT BACK!
Hebrews 11:6, But without faith it is impossible to please him: for he that cometh to God must believe that he is, and that he is a rewarder of them that diligently seek him.
James 1:5-8, If any of you lack wisdom, let him ask of God, that giveth to all men liberally, and upbraideth not; and it shall be given him. But let him ask in faith, nothing wavering. For he that wavereth is like a wave of the sea driven with the wind and tossed. For let not that man think that he shall receive any thing of the Lord. A double minded man is unstable in all his ways
 NOW "LET GO AND LET GOD"!!!
/