Shopping Basket
Your Basket is Empty
There was an error with PayPal
Click here to try again
Thank you for your business!
You should receive an order confirmation from Paypal shortly.
Exit Shopping Basket
Good Morning Grace and Mercy
"Edify, Encourage, and Comfort Me"
I wrote this blog post a little over two years ago.  May it blesses you like it has blessed me.
 (I've revised the pink highlighted area to show the importance of acting out/walking in faith to receive the promises of God)  Thank you Holy Spirit... for I needed your Word reaffirmed in me!!!
Hebrews 11:1, Now faith is the substance of things hoped for, the evidence of things not seen.

I have learned there is a thin line between faith and foolishness. As I continue to grow in the knowledge, wisdom and understanding of God… the Living Word, I've come to understand that most of my past decisions and choices have been made out of pure foolishness. Some may say you are being pretty hard on your self, maybe true, but the truth is what's making me free…. free of bondages and strongholds. And if there is any hope of deliverance you must first face yourself with all honesty.

Foolishness derives from ignorance, lack of knowledge and wisdom, making uninformative decisions and choices without first seeking wise counsel, through prayer (asking God for wisdom), studying the word of God (to gain knowledge and wisdom), and seeking wise counsel (seeking knowledge and Godly wisdom from those with more experience).

Foolishness often time will cause you to act out of impulse from lack of patience, out of your own fleshly desires, on a regular basis, without thinking, without even seeking knowledge, wisdom and understanding. It causes you to react without a concern about future consequences, only concern for the present fulfillment, self preservation and self ratification (Pride). Some proclaim to be teaching and preaching faith, to fulfill there own lustful desires, and in so doing, you believe in what they say, trusting fully in what they say is the word God to only learn, as you study the Word of God for yourself, allowing the Holy Ghost to teach you and your knowledge and wisdom increase, that it was not all truth but quite the opposite…causing yourself to be in bondage.

Faith will propel you to move beyond your bad experiences, and not hold grudges DO NOT HARBOR UNFORGIVENESS,release it, confess it to God, ask God for forgiveness and LET IT GO>...BY PULLING DOWN STRONGHOLDS AND CASTING DOWN IMAGINATIONS BY SPEAKING THE WORD OF GOD CONTINUOUSLY. Unforgiveness will build up strongholds and put you in bondage.Unforgiveness will give the enemy a foothold over you. Faith will cause you to view it as lessons learned and wisdom and knowledge gained to help someone else.

Faith will propel you to move forward, to continue in your daily activities when your mind is drained and your heart is heavy and your body is tired.

Faith will tell you don't slack, keep moving and doing the things that you know to do, even though there are needs you can't meet, but believing that God shall supply all your need according to His riches in Glory. I must keep moving forward, I must not slack, I must keep believing that "With God All Things Are Possible" (Mathew 19:26 . I must believe that the best is yet to come. )

Faith tells you to trust in God, not in self and not in man… trust that God will never leave you nor forsake you… trust that God has not bought you this far to leave you… although you may not see how you're coming out of that thing, you know and believe that with God all things are possible.

Faith will cause you NOT to go into a depression and isolation from people hoping to sleep your problems away.

Faith will cause you to NOT focus on your incapabilities when He calls you to a ministry or an assignment, or places a desire in your heart, but focus on God's ability to equip you, to prepare you, to provide open doors of opportunity for you to effectively accomplish the things He has called you to, to succeed in the things He has purposed in your heart.

Faith will cause you NOT to focus on where you're at but where you're going... to look and move beyond your circumstances, your frustrations, your hurts, your disappointments.

Faith will strengthen you to face your problems and wisdom to overcome, because you believe and trust in a living God who is able to do all things... who is able to heal broken hearts; strengthen the weak, who is able to give you favor with man. The earth is the Lord's and the fullness thereof. For by him all things in heaven and on earth were created, things visible and invisible, whether they are kings, lords, rulers, or powers. All things have been created through him and for him. (1Collossians 1:16)

Faith will give you strength when your weak, lift you above your problems, so that your problems will be under your subjection, and not above you controlling your very being.

Faith will give you hope for tomorrow, a desire to not give up, courage and strength to push forward in spite of your problems, a vision to see beyond where you're at, and a voice to prophesy the vision into fruition.

Ephesians 3:20, Now unto him that is able to do exceeding abundantly above all that we ask or think, according to the power that worketh in us. (Power=Holy Ghost that resides within us - He only works according to our faith…what we believe)

"If I believe in the the promises of God with hope, through faith, I can see it through faith, and if I can see it through faith, I can achieve it... through faith in God by working out my faith and not foolishness."

James 2:18, But someone may say, "You have faith, and I have works/actions." Show me your faith without any works/actions, and I will show you my faith by my works/actions.

James 2:20, Faith without works/actions is dead!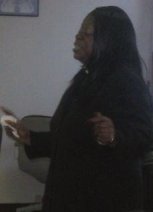 Psalms 16:7, When a man's ways please the LORD, he maketh even his enemies to be at peace with him.

Cross Scripture Reference:
2Cronicles 17:10, Now the dread of the LORD was on all the kingdoms of the lands which were around Judah (which means praise), so that they did not make war against Jehoshaphat.

There is power in praising God with the fruit of you lips. Exhaulting his name in good times and even the more in bad times. Praising God with the fruit of you lips will move God to trun back the wicket hands of your enemies. Those that persecute you, those that plot evil against you, those that set traps for you, those that talk about you, the secert counsel of the wicket and the insurrection of the workers of iniquity; the Lord will hide you, He will even hide you from your own self destructive ways. What an awesome God we serve.!

David said in Psalm 34:1-4, I will bless the LORD at all times: his praise shall continually be in my mouth.
2 My soul shall make her boast in the LORD: the humble shall hear thereof, and be glad.

3 O magnify the LORD with me, and let us exalt his name together.

4 I sought the LORD, and he heard me, and delivered me from all my fears.

So today, instead of reacting out of your emotions begin to open up your mouth and lift up voice in praises unto our God, offering up to God a sacrificial praise of thanksgiving, giving Him all the glory, and all the honor and all the praise and experience the peace of God surrounding you and the presence of His Glory rest upon you.

Got a problem you can't solve, start praising God in advance for a solution to your problem.

God inhabits the praises of His people!!!

In you study time read Psalm 34 in its entirety. Reading the Word of God will strengthen you!

Have a blessed day in the Lord and remember their is Power in Praising God.

Amen and Amen!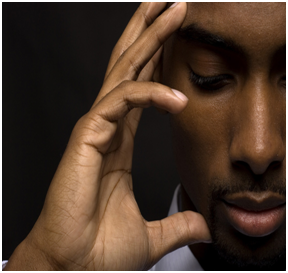 Zachariah 9:12, Turn you to the strong hold, ye prisoners of hope: even to day do I declare that I will render double unto thee;

Are you a Prisoner of Hope?… that is, one who in spite of afflictions and persecutions maintain hope in the covenant-keeping God.

Job 13:15, Though He slay me, yet will I trust in Him:

Psalms 42.5, Why art thou cast down, O my soul? and why art thou disquieted in me? Hope thou in God: for I shall yet praise him for the help of his countenance.

Psalms 42:11, Why art thou cast down, O my soul? and why art thou disquieted within me? Hope thou in God: for I shall yet praise him, who is the health of my countenance, and my God.

Isaiah 61:7, As they had twice as much grief, and marks of shame were their heritage, so in their land they will be rewarded twice over, and will have eternal joy.

My soul today is anchored in nothing and no one but the HOPE of the LORD as I cast my cares upon Him in PRAYER!!! I am a Prisonor of Hope... Hallelujah!!!

Hebrew 6:19, This hope we have as an anchor of the soul, a hope both sure and steadfast and one which enters within the veil.

***************************************************************************

Jeremiah 14:8, O Hope of Israel, Its Savior in time of distress, Why are You like a stranger in the land or like a traveler who has pitched his tent for the night?

Even today, if your circumstances seems uncompromising, overwhelming, or even insurmountable, don't let your hope be deferred in these difficult times; you have a Savior, a Living Hope, which is Christ Jesus, who promises you salvation, healing and deliverance through the Blood Covenant of Christ Jesus.  So, don't pitch a tent in your difficult times… don't give up and don't loose your hope. Hold on to God's unchanging hands.  For I understand that if I give up, that is loose hope in God, I will never see the salvation of God in my situation.  I must standstill and see the salvation of the Lord.  Not standing still and being idol but continue on in doing the things that is in my power to do in the strength of the Lord and relying and trusting and having hope in God to do what I can not do. But I must stand on the "Word of God" and do my part, that is, acting on my faith.
As I do what I can do in the natural, God will do what I can not do in the super-natural.

Hebrews 11:1, Now faith is the substance of things hoped for, the evidence of things not seen… Faith can be simply defined as, "Information that we receive from God that we believe in, by acting upon it" that is, His Holy Word.

I can do all things through Christ which strengthens me. (Phillippians 4:13)

My prayer is that if your hope is deferred, that God will restore and renew your hope in Him like He did for me.

For the Word of the Lord declares that when we look unto Him and make Him our stronghold and place our hope in Him, even in your seasons of lowest distress, He promises His church, YOU, Double Blessings, that is, Twice as much good as you have suffered evil. He will render unto us double if we faint not!

Amen and Amen!
This song is dedicated to my siblings in the remembrance of our beloved mother.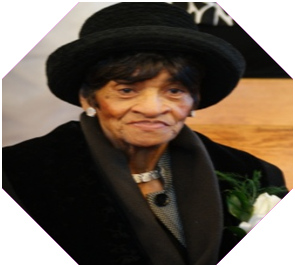 Mrs. Effie Smith (September 24, 1928 - July 16, 2011)
A Mother's Crown
Heaven lit up with a mighty presence, as the Angels all looked down.
Today the Lord was placing the jewels into our mother's crown.
He held up a golden crown, as my darling mother looked on.
He said in His gentle voice, 'I will now explain each one.'
'               The first gem,' He said, 'is a Ruby, and it's for endurance alone,
for all the nights you waited up for your children to come home.'
'For all the nights by their bedside, you stayed till the fever went down.
For nursing every little wound, I add this ruby to your crown.'
'An emerald, I'll place by the ruby, for leading your children in the right way.
For teaching them the lessons, that made them who they are today.'
'For always being right there, through all life's important events.
I give you a sapphire stone, for the time and love you spent.'
'For untying the strings that held them, when they grew up and left home.
I give you this one for courage.' then the Lord added a garnet stone.
'I'll place a stone of amethyst,' He said. 'For all the times you spent on your
knees, when you asked if I'd take care of your children, and then for having
 faith in Me.'  'I have a pearl for every little sacrifice that you made without
them knowing. For all the times you went without, to keep them happy, healthy
and growing. And last of all I have a diamond, the greatest one of all, For shar
ing unconditional love whether they were big or small.' It was you love that
 helped them grow feeling safe and happy and proud. A love so strong and pure
 It could shift the darkest cloud.' After the Lord placed the last jewel in, He said,
your crown is now complete, you've earned your place in Heaven
with your children at your feet.'
From Your Children Mama,
We love you and we will miss you!!!
Until we meet again.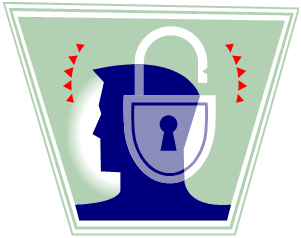 Proverbs 4:23, Keep (Guard-Protect) thy heart with all diligence; for out of it are the issues of life.
When the bible speaks of the heart it isn't literally speaking of the heart in the middle of our chest that pumps blood through out our body; Although some emotions that we experience can be felt there, causing the blood flow to increase and heart beat faster; but the heart, biblically speaking, is referring to our head, the seat/center of the mind, our inner most being, the core of the mind.  We protect our heart by these three entry points: eye gate, ear gate, and our mouth gate.  We must work hard in denying our flesh (carnal mind) and use our weapon of prayer to protect these entry points; being mindful of what we fix our eyes one,  what or who we listen to, and what we speak out of our mouth.   According to scripture, for it is what comes out of a man that defiles him, because it has already entered into his heart.

Mathew 15:11, What goes into a man's mouth does not make him 'unclean,' but what comes out of his mouth, that is what makes him 'unclean.
Mark 7:20, And He was saying, "That which proceeds out of the man, that is what defiles the man.

Mark 7:21, For from within, out of men's hearts, come evil thoughts, sexual immorality, theft, murder, adultery,

Mark 7:23, All these evils come from inside and make a man 'unclean.
A Mother's Love

A Mother's love is something
that no on can explain,
It is made of deep devotion
and of sacrifice and pain,
It is endless and unselfish
and enduring come what may
For nothing can destroy it
or take that love away . . .
It is patient and forgiving
when all others are forsaking,
And it never fails or falters
even though the heart is breaking . . .
It believes beyond believing
when the world around condemns,
And it glows with all the beauty
of the rarest, brightest gems . . .
It is far beyond defining,
it defies all explanation,
And it still remains a secret
like the mysteries of creation . . .
A many splendoured miracle
man cannot understand
And another wondrous evidence
of God's tender guiding hand.

Helen Steiner Rice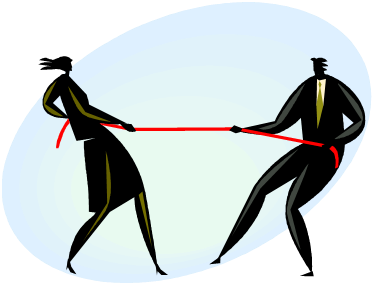 Through my life's journey, I have found myself in some overwhelming, heart wrenching, life changing situations that threatens to steal my joy and peace.  Uncanny curcumstanses, that is sometimes infused by other people actions against me unexpectantly.  Some situations, I have reacted and make decisions out of my own emotions, in some instances, I've even attempted to save face, when the truth needed to be spoken in love.   In my own attempt, I've even tried to salvage broken relationships, remain in an ungodly relationships (fornication) and/or make things happen as I so desire to have  happen.  More times than often, I have not consulted God about it in the first place, acting out of my own emotions, thinking it is the right thing to do, or sometimes I would even think it is the right Christian thing to do out of love (Hmmm... does this sounds familiar?) ; and their are those times I would even consult God through prayer and would hear his guidance clearly, but think "oh, my way is better," unwilling to yield to the guidance of the Holy Spirit, why?

What big mistakes I have made to purposely go against God's divine will for my life and choose to go my our own faulty way, suffering consequences, because I wanted my our will to be done.  I myself, often times, have heard some Christians say, "Not my will Lord, but let your will be done in my life."
Do we really realize that it is a sacrifice we must endure to allow God's will for our life to me done.  It  goes beyond mere words.

We must be willing, yielded vessel to suffer for righteousness sake.  This means, we have to be willing to allow God's will to be done in our lives in the first place.  It also means, going against our own will; denying ourself; doing what God has instructed us to do, even when it hurts - inspite of our emotions, our feelings, beliefs and thoughts. Doing the will of God may cause you to make changes in your lifestyle, cut-off some toxi relationships, forgive someone who has hurt you, love the unloving, love your enemies, bless those who have curse you; and change your behavior, attitude, thoughts and even your speech. The Apostle Paul said "I die daily."

I've learned that lacking patience, obedience and trust in God will always cause you to go your own faulty way suffering not for righteousness sake to produce good fruits, but rather suffering for unrighteousness that brings forth bad fruit that does not glorify God in our lives. Remember the word of God says that we were called to suffer.

1Peter 2:21, For you have been called for this purpose, since Christ also suffered for you, leaving you an example for you to follow in His steps.

The spirit is always willing, but our flesh is weak. The spirit and flesh (carnal mind) continuously wars against the other. The outcome is contingent upon which one we feed the most and take heed (listen) to.

God is our living hope! He is always willing to forgive us through confession and repentance. It is of the Lord's mercies we are not consumed, because His compassions fail not. They are new every morning. Great is thy faithfulness. (Lamentations 3:22-24)

We must be mindful the next time when we say "not my will, but your will Lord be done in my life", and ask ourselves, am I really willing to suffer for true righteousness sake in all patience, obedience, goodness, and in love; fully trusting in God that I may bring forth good fruits in my life to glorify God in it.

Luke 22:42, Jesus said, "Father, if you be willing, remove this cup from me: nevertheless not my will, but yours, be done." 
This statement from Jesus signifies one thing, the human side of Jesus did not want to suffer for the sins of the whole world; nevertheless, to glorify His father, He said, "not my will, but your will be done. We too, must be willing to lay down our life (our will and our way) for Christ sake.

God's way and His will for our lives is always better for us than our own faulty way and will. To fulfill God's will in our lives calls for our willingness to suffer for His righteousness sake.
Ask you self this question?..."Have you been willing to suffer for God's righteousness sake? If the answer is no... there's still hope through repentance and prayer.
May you always yield to the will of God for your life; Man His peace forever dwell in your heart; and may His Word forever dwell in you richly.
Stop worrying... Start praying... Go in Faith!  
Therefore do not worry about tomorrow, for tomorrow will worry about itself. Each day has enough trouble of its own. (Mathew 6:34 NIV)

In essence, Do not, therefore, increase the cares of today by borrowing trouble from the future. Do your duty faithfully now, and depend upon the mercy of God and his divine help for the troubles which are yet to come.

We can not change anything by worrying, this is what I'm telling myself. But the Lord God moves, shows himself to be strong, according to our faith; towards those whose heart is right towards him.

God can and will do miraculous works for and through us. Check out the Shannamite widow woman. Beyond scietific proof and or belief, this woman acted out on her faith as the Prophet of God instructed her to do and she was blessed immensly... beyond measure. I believe God will do the same for us, if only we truly believe and be obedient to His Holy Word, regardless if it had been done before or not, if it has no logic to it; because we as human beings have a finite mind and God is infinte.

2 Kings 4:5
"So she went from him, and shut the door upon her and upon her sons, who brought the vessels to her; and she poured it out."

2 Kings 4:6
"Now it came to pass, when the vessels were full, that she said to her son, "Bring me another vessel". And he said to her, "There is not another vessel." So the oil stopped."

2 Kings 4:7
"Then she came and told the man of God. And he said, "Go, sell the oil, and pay your debt; and you and your sons live on the rest."

(All the vessels she borrowed were filled with oil. The oil "stopped" only when there was no other empty vessel. However, the filled vessels were enough to pass her and her children from bankruptcy to affluence)

 
WOW! What a mighty God we serve!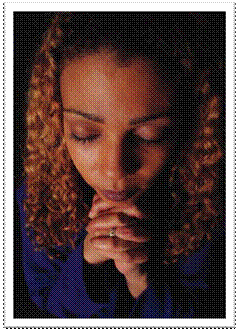 Therefore do not worry about tomorrow, for tomorrow will worry about itself. Each day has enough trouble of its own.(Mathew 6:34 NIV)
In essence, do not, therefore, increase the cares of today by borrowing trouble from the future.  Do your duty faithfully now, and depend upon the mercy of God and his divine help for the troubles which are yet to come.
In the life of the believer, troubles are sure to confront us head on while we run this race. This is why Jesus forewarned us in John 16:33, "I have told you these things, so that in me you may have peace.  In this world you will have trouble. But take heart!(But be of good cheer),I have overcome the world."
Troubles, sorrows, tribulations, affliction and adversity are inevitable in this life. Brother Job knew this all to well. Job was a man that the bible declares was perfect and upright, and one that feared God, and eschewed evil. But yet, even this good and faithful servant of God was tested of His righteousness.
We as believers has got to understand that our faith with be tested. And that our struggles and conflict are not always the direct result of our sins. Again, our faith will be tested. (Ref. Job chapter one) Brother Job exclaims, "Man born of woman is of few days and full of trouble. There's,that word again trouble. What carried Job through his troubles, although he didn't understand why such calamity fell upon him, one thing he knew for sure was that He must endure His hardship with faith in God, Job said, ..."all the days of my appointed time will I wait, till my change come." (Job 14:14)
Wait on what change? Waiting (
believing, enduring, expecting
) until the day that God delivered him out of all of his distress. By faith Job knew that God had a purpose and a plan for his life, although he didn't understand the measures and methods God allowed, he held on to the confessions of his faith.
I wonder, if only I could have faith like Job, I could just imagine the work I could do for Christ.  Then I considered this: my test and trials are developing my character to the likeness on Christ, and increasing my faith to be a wittiness for Christ with power and demonstration... have you considered my servant Beverly?
GLORY BE TO GOD!!!

Psalms 27:14, Wait on the LORD: be of good courage, and he shall strengthen thine heart: wait, I say, on the LORD! Amen and Amen!!!
a time...
/